FATHERS DAY GADGETS
We all pretty much know that dads and gadgets go hand-in- hand. This Father's Day, show your pop a little love with some crazy varieties of coolers (with ATV-style wheels, air conditioning and more), high-tech workout gear, the latest in tailgating and more.
Happy Father's Day 2.0,
Pistachio Pedestal
$48
Nuts go in the top wooden server and the bottom one is for shells. Simple and classic.
Yeti coolers
starting at $199.99
Check out the new line-up of Yeti coolers, which are designed to be leak-proof, indestructible, and, as it says on the site, "Built for going toe-to-toe with hungry grizzlies." Is it any wonder that guys are obsessed with these?
Picnic Time Portable Seat
starting at $52.99
Cushioned, collapsible and comfy—what else do you need at the stadium, park, pool or beach? Comes in a variety of colors/team logos and the backrest adjusts for the best fit.
HSN, Walmart, Amazon, Bed Bath & Beyond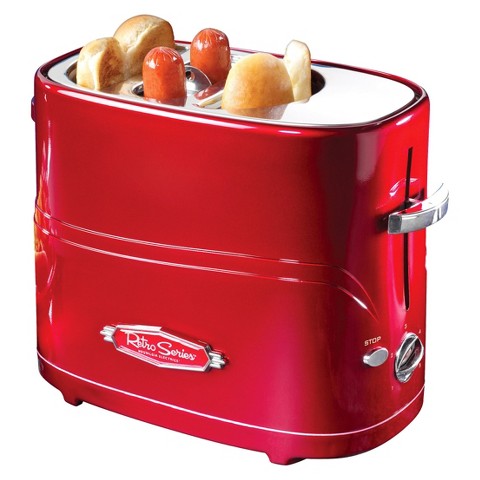 Nostalgia Electronics Hot Dog Toaster
$17.99
Pop two hot dogs and two buns into this toaster and boom! Stadium fare in minutes.
Target.com
IcyBreeze Portable Air Conditioner
$405
This 38-quart cooler doubles as an air conditioner, circulating the icy air from inside straight to your party. With three speeds, it can offer instant heat relief, blasting cool air at up to 25 mph.
skymall.com
The Can Stamp
$7.95
Mark your drink with The Can Stamp and no one will ever steal it again! Words to choose from include "Waves," "Smile," "Lush" and more.
American Tailgater Magnetic Beverage Coozies
4 pack $23.95
Not sure where to put your drink while you play bags? Stick it to the side of the car with these magnetic coozies—an instant tailgating classic.
www.americantailgater.com
Great Plate
(6 pack) $18
No more drink/party plate balancing acts! This brilliant beverage holder/plate fits cans, bottles, cups and food all in one place.
Sleep Shepherd Blue
$249.99
Confession: I was so impressed with this company that I started working with them. You'll understand why if you try Sleep Shepherd Blue, a soft headband that doesn't just track your sleep—it helps you get to sleep. It was invented by Michael Larson (a mechanical engineering professor at University of Colorado who earned his Ph.D. in engineering at M.I.T.) when his daughter was struggling with sleep issues. Sleep Shepherd Blue monitors your brainwaves and then plays tones customized to your own biofeedback that help lull you. The device even has a smart alarm on it that awakens you gradually, helping you get up on the right side of the bed every day.
Mini Beer Pong
$80
Give dad a flashback to college! With a stylish wood design and launching catapults, he's come a long way from those red plastic cup days.
Yonanas
starting at $49.99 (elite version also available)
Transform frozen fruits into a healthy, soft-serve-like sweet treat that's all natural, with no sugar or dairy. In goes a banana, out comes dessert!
Vaiden workout gear
starting at $30
Nothing says "I love you" like workout gear with technology that was originally designed to help astronauts regulate their temperature in space! Vaiden does it all: it wicks moisture, dries quickly, keeps you warm. Plus, it's ultra comfortable.
Zing Anything fruit infusion bottles
starting at $9.99
Add your favorite fruit to the base, fill the top with water, and there you have it—all-natural flavored water! It's a great way to keep dad healthy and hydrated.
JBL Clip Bluetooth Speaker
$39.09
This tiny speaker gives off some serious sound! Stream your favorite tunes at the beach with the Bluetooth connection or take calls with the built-in mic. Hook it on your clothes or bag for easy portability.
Night Beams LED safety wear
starting at $20
Keep dad safe on those after-dark runs, walks and bike rides with Night Beams LED hats, armbands, waist belts, shoelaces and other gear. They even make collars and leashes to illuminate the pupster!
Bedgear Pillows
starting at $72
These high-tech pillows are seriously amazing. They were designed for maximum airflow, keeping your head cool and comfortable all night long. (If your dad's a sports fan, you can tell him that Bedgear is hit with a lot of major athletes, who have been fitted with the pillows, sheets and more)
Boombox Touch Speaker
$40
No Bluetooth or wires here. Just put your phone on the speaker and, thanks to the science of inductive coupling, your music plays loud and clear
uncommongoods.com
YETI Ramblers
starting at $29.99
The company known for its indestructible coolers also creates travel tumblers and bottles that are a hit with the guys. Made with extra insulation, these vessels keep liquids hot or cold for hours.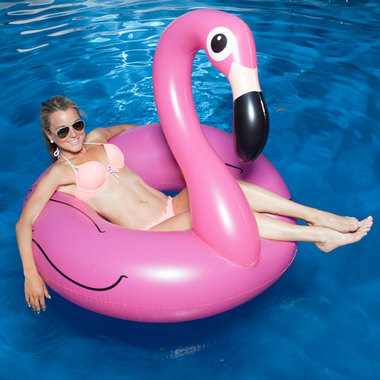 Floats and beach towels
starting at $19.99
What dad doesn't love beach toys? Creative options abound, like illuminated floats, pretzel, donut and pizza rafts and more.
Coleman's Quad LED Lantern
$79.99
Great for outdoorsy dads! The 190-lumen lantern can operate for up to 75 hours on eight D-cell batteries. But what's really cool is if you only need a little light, you can remove one of the four LED panels and carry it with you.