Give Mother's Day an upgrade to Mother's Day 2.0!
I've put together a comprehensive gift guide to help you find the perfect gift for the most important woman in your life. Here, you'll find items that fit the interests of all kinds of moms—workout warriors, fashion fanatics, traveling fiends, cooks and others.
Read on, and watch my TV segments on TODAY Show, Fox and Friends and HLN for additional mom ideas in May and throughout the year.
Happy Shopping,
SLEEP SHEPHERD BLUE
$249.99
Full disclosure: I was so impressed with this company that I started doing work with them. You'll understand why if you check out this sleep tracker/soft sleep headband or hat that actually helps lull you to sleep by playing biofeedback tones customized to your own brainwaves. At the same time, it tracks and analyzes your sleep and is far more accurate than the kind of sleep tracker you wear on your wrist. You'll see that, firsthand, when the alarm goes off and you're bright eyed and ready for the day (it awakens you gradually, according to your sleep stage, helping you avoid a groggy morning). Michael Larson, a mechanical engineering professor at University of Colorado who earned his Ph.D. in engineering from M.I.T., invented this wearable device for his daughter, who was suffering from sleep issues. So far, Sleep Shepherd Blue, which is available for pre-order, has raised nearly $700,000 on Kickstarter. And it's just getting started.
Olyve and Posy Box
starting at $30
Check out the future of flower delivery! Posy lets you choose the flowers, the wrap, the box and even add a personal touch with a video or photo message, while Olyve offers super artsy arrangements like you've never seen.
olyve.com and posybox.com
Cloud B Sleep Giraffe, FoX, FROG and Owl
starting at $27.95
Parents rave about these plushies, for their soothing sounds that transport kid to la-la-land. With a variety to choose from, the stuffed animals don't just help kids get to sleep, they also entertain them when they wake up.
Blooming Bath
$39.99
Made from soft fabric, with no hard edges, Blooming Bath fits in the sink or tub and makes bath time super comfy for baby. When the bath is done, just pop the bright flower in the dryer and it's ready for next time (0 to 6 months).
Kinsa Ear Thermometer
$59.99
Quick, gentle and recommended by pediatricians, Kinsa takes a one-second temp reading and transmits it to an app on your phone so you can keep a record for the doctor, if needed.
kinsahealth.com
4moms Infant Tub
$49.99
With the 4moms Infant Tub, the dirty water continually drains out so your baby can enjoy a clean bath, from start to finish—just fit it into your double or single kitchen sink. Bonus: the digital thermometer lets you know when the water is just right.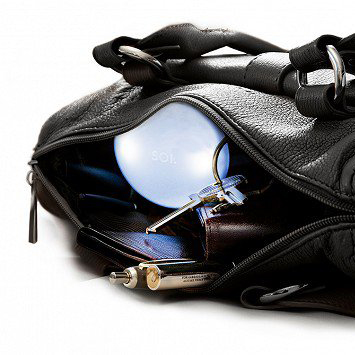 Automatic Handbag Illuminator
$29.95
Consider your keys, mints, wallet and phone found with this light that shines in your purse when your hand approaches. Two AAA batteries included.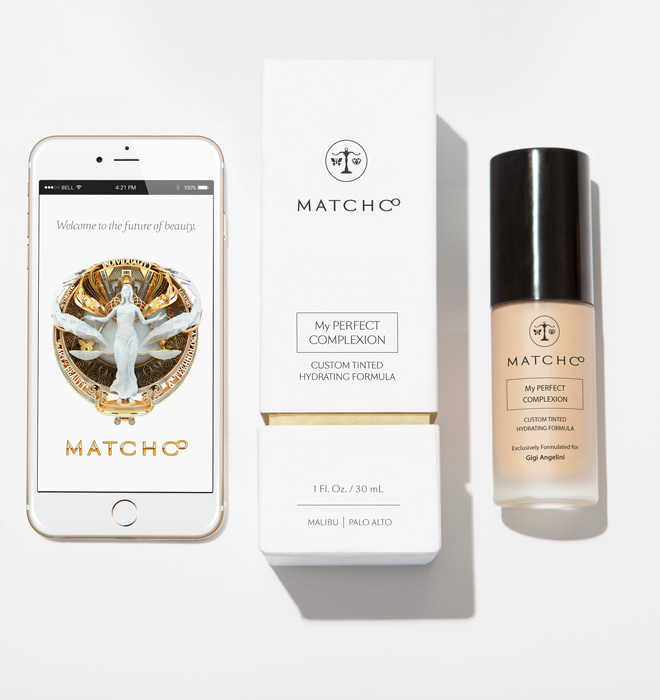 MATCHCO
$49
Personalized makeup is finally here! With MATChCo, just scan your face with the free app and a customized blend will be made just for your skin tone.
SHOLDIT
starting at $29.99
"Versatile" is the word with Sholdit, a scarf that has pockets and actually folds into a clutch purse. It's great for holding passports/ money/ phone while traveling!
Lay-n-go Cosmo Cosmetic Bag
starting at $29.95
This bag makes travel with makeup so much easier. Just toss your products on flat surface, pull the string and you're good to go! Do the reverse at your hotel—loosen the string and lay it flat—and you'll never have to dig for the mascara again.
My Baby's Heartbeat Bear
starting at $29
Keep the sound of your baby's heartbeat near you, always, with My Baby's Heartbeat Bear. Each stuffed animal (choose among giraffe, hippo, monkey, sheep, bear and more) comes with a recorder, which you can take to your ultrasound appointment, capture the heartbeat and then place inside the toy.
The Brighter Foldaway Vanity Mirror
$79.95
Impressive magnification (12X on one side, 1X on the other), bright LED lighting and portability make this collapsible mirror perfect for the home or for traveling. Includes four AA batteries.