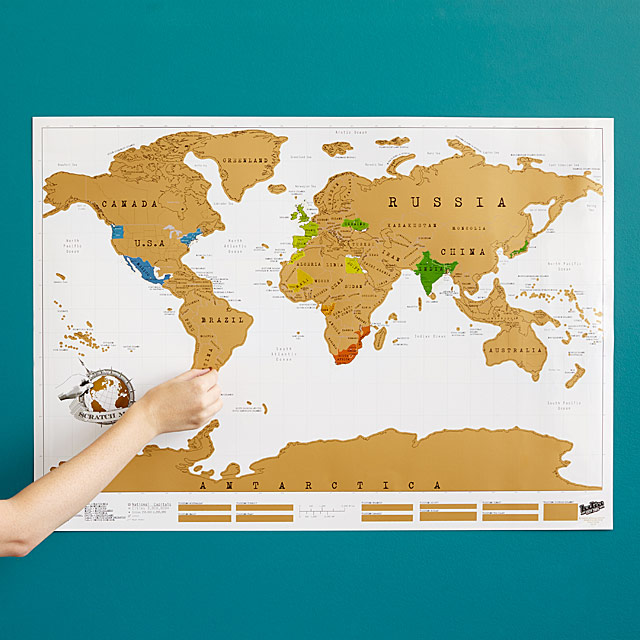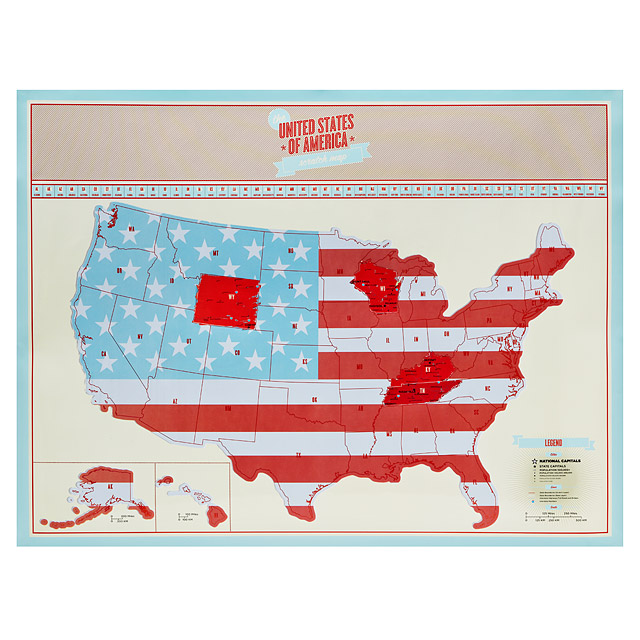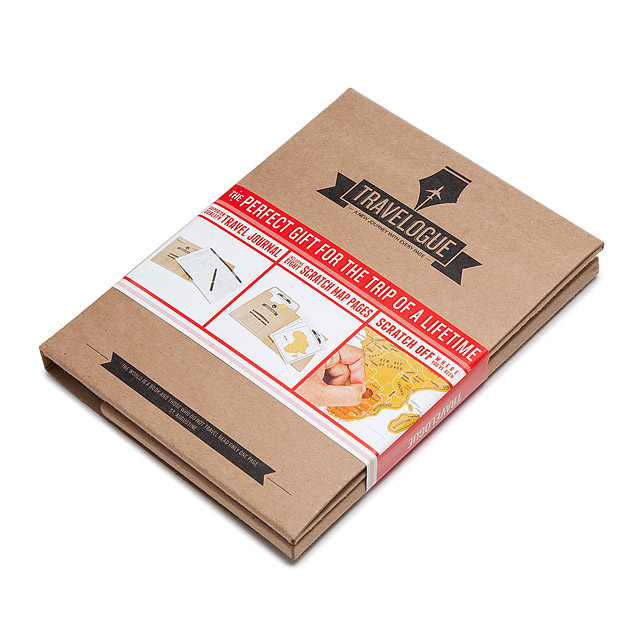 scratch map deluxe
$32
This is a genius gift idea for the world traveler and an excellent geography lesson for any child. The map is constructed with an attractive copper foil overlay. Visit a city or a country and then just scratch off the corresponding foil to keep track of your travel adventures.
R2-D2 Coffee Press
$39.99
Your morning cup of coffee has just been elevated. The R2-D2 coffee press is an added perk to jumpstart your day. Simply fill with your desired freshly ground coffee, add boiling water and let brew. Within minutes, press, pour and enjoy up to 4 cups with your favorite droid.
Chill-o-Matic Beverage Cooler
$19.99
No room in the fridge, no problem! The Chill-O-Matic Beverage Cooler will give you an ice-cold drink in only a minute. This remarkable invention goes hand in hand with tailgating season. It cools your warm drinks 240 times faster than a refrigerator, and magically beverages never explode!
R2-D2 Popcorn Maker
$49.99
R2-D2 pops movie night up a notch with the official popcorn maker. The sleek and functional design paired with efficient cooking time makes this a fun gift for the whole family. Pour in kernels while he heats up and in minutes, devour delicious light and fluffy air-popped popcorn from your favorite droid!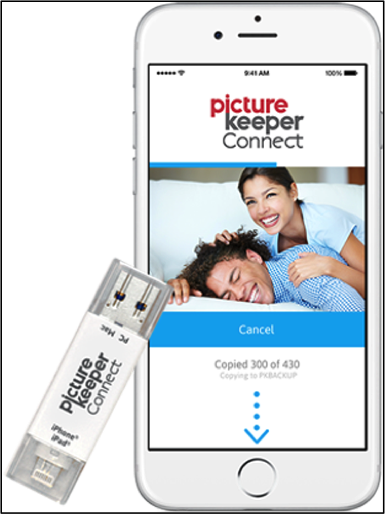 Picture Keeper
Starting at $79.99
Hold on to your precious memories in a safe and secure location with the Picture Keeper. Simply pop in to your iPhone and it will save all pictures automatically even by album! Available in 32, 64 or 108 GB. Note it takes a while if you have a lot of photos but worth the wait!
BB-8 Motion Lamp
$29.99
The BB-8 Motion Lamp is the perfect Star Wars accessory to literally light up your room. The tiny cute droid is paired with glowing lava wax to satisfy your Star Wars fix, at least for now!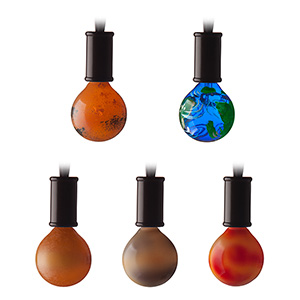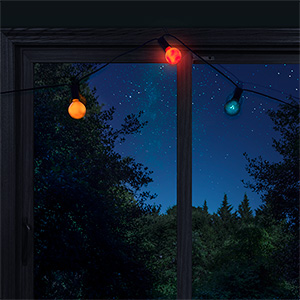 Exclusive Planetary String Lights
$19.99 – $29.99
Let the solar system light up your own backyard with these painted glass bulbs. Enjoy the glowing ambiance of 10 orbs while relaxing under the stars. Bonus: comes with banished Pluto solo light – kidding – but that would be funny.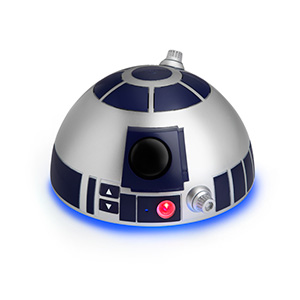 R2-D2 Bluetooth Speaker
$19.99
Listen to music or take calls on your own R2 speaker dome – perfectly compact for any Star Wars fan.
Apple Watch Series 2
From $399
This is the new must-have gadget to improve everyday life. I find that each person uses it for different reasons, much like the iPad. I personally love the fitness app that tracks my steps and makes sure that I stand up enough throughout the day (great for preventing those long stretches that you can spend staring at a computer). The latest version is also waterproof and pretty darn accurate at tracking pool laps. It is so nice now to not have to worry about getting wet!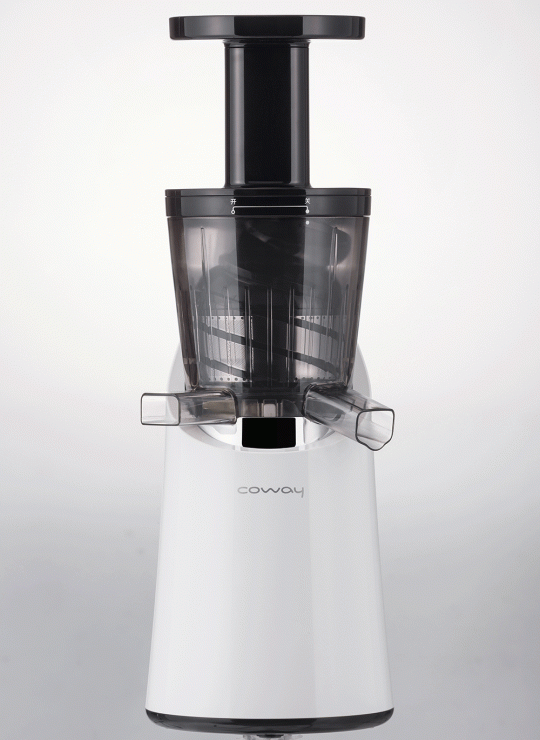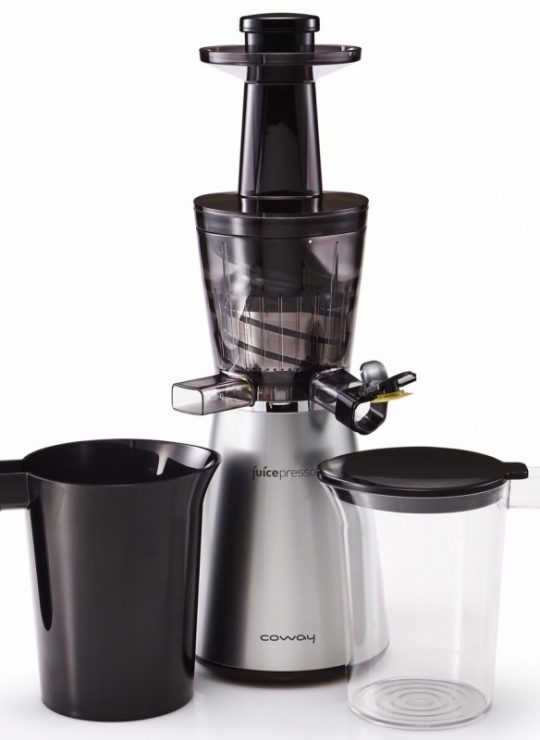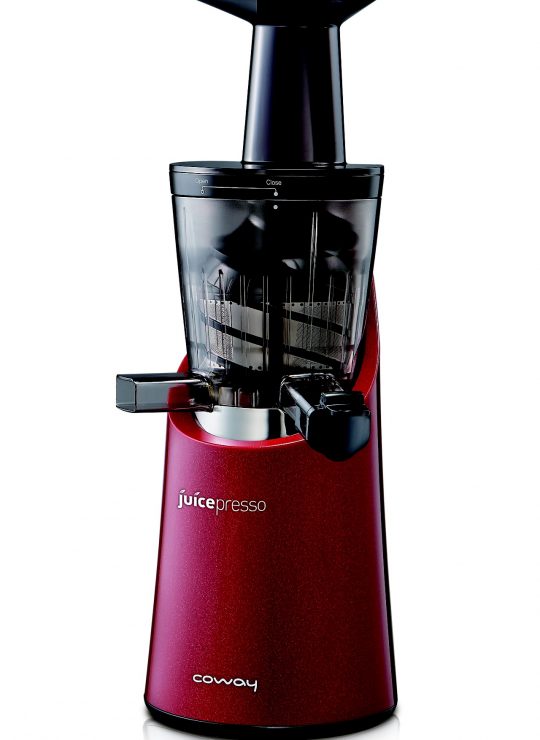 Juicepresso
Starting at $499
Juicers from the Olden Days got a bad name because they were clunky and difficult to clean. The juicepresso has truly revolutionized the home juicing experience. This gadget is sleek, easy to operate and most important, very easy to clean. Just drop fruit or vegetables into the top slot and watch as the juice pours into your glass. Delicious and nutritious!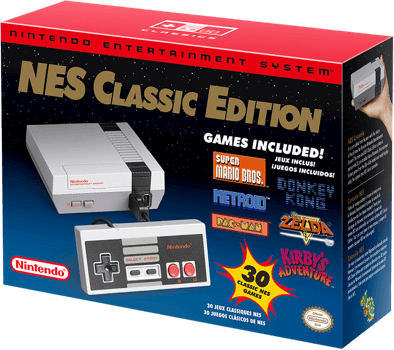 Nintendo NES Classic Edition
$59.99
All of your childhood favorites pre-installed on the much anticipated Nintendo Classic Edition mini unit! Re-live Zelda, Donkey Kong and PAC-MAN to name just a few!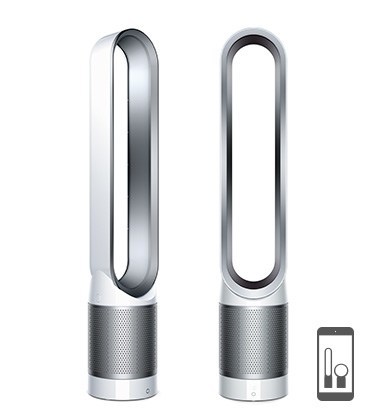 Dyson Pure Cool Link Tower, Air Purifier and Monitor
$499.99
The Dyson Pure Cool Link Tower not only keeps the room cool but extra clean as well. The built-in air purifier removes up to 99.97% of allergens, pollutants, odors and pen dander. Assembly is a cinch and connection to the app is painless.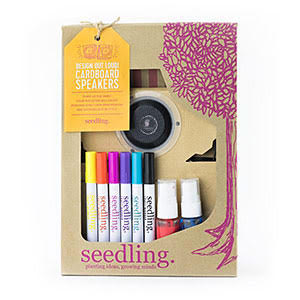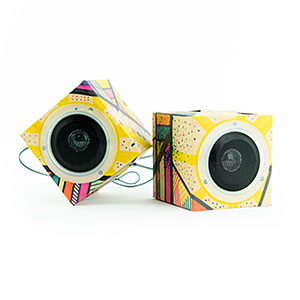 Design Out Loud! Cardboard Speakers
$24.99
Personalized DIY for every artist! The Design Out Loud Cardboard Speakers allow your creative talents to shine while jamming out to your favorite tunes!
Halo Light Belt
$35
The Halo Light Belt has become a staple for my late-night runs for its long-lasting bright LED's, USB charge cable, waterproof silicon and visibility up to 1,500 ft. Drivers can now keep an eye on you or your furry family member no matter how late or early.
Williams-Sonoma Ultimate Decorating Tool
$34.95
Get baking this holiday season with the Ultimate Decorating Tool Kit. Six small and three large stainless steel tips allow for unique designs on all of your scrumptious desserts!
Pure Gear Roll On SMARTPHONE PROTECTOR
$24.99
Don't spend a fortune on that new smartphone and then cheap out on protecting it! This screen protector provides shatter, scratch and fingerprint protection. The roll-on kit only takes seconds and is kinda fun to apply!
Marvel Groot USB Car Charger
From $39.99
Dammit mini Groot, why are you so darn cute? This super hero car charger (also available in R2 and BB-8) fits perfectly in the cup holder and supports two USB ports. He does an adorable dance when you first turn it on!
Cuisinart Collapsible Popcorn Maker
From $12.99
Be a master snacker on movie night with the Cuisinart Microwave Popcorn Maker. Place your kernels of choice into the maker, pop into the microwave and then you will have a healthy snack in minutes. Features a lid for keeping everything tidy and a collapsible bowl for easy storage.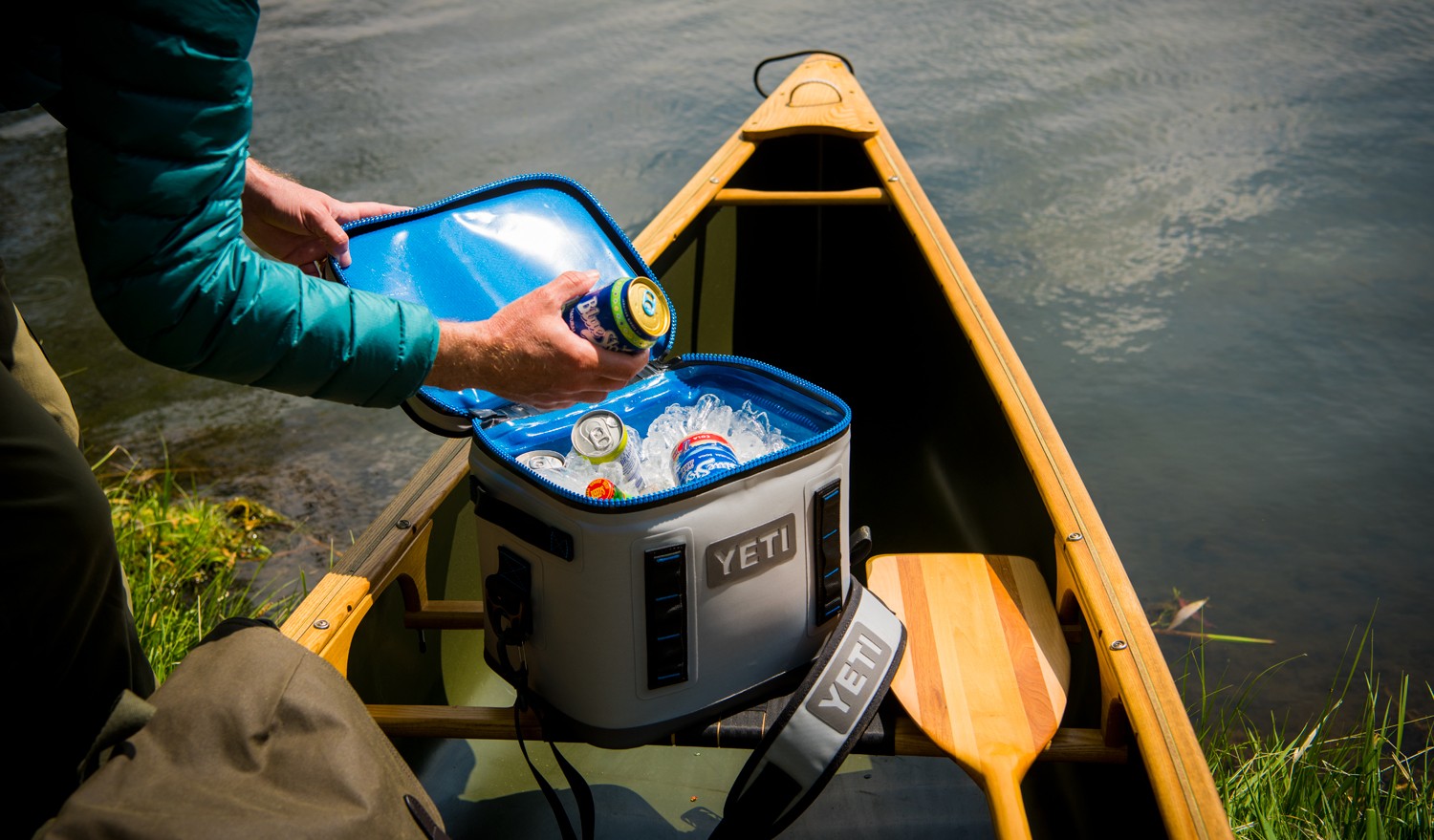 Yeti Hopper Flip
$279.99
The Yeti Hopper Flip 12 is built for the rugged adventure seeker on a mission. The compact, highly durable and portable soft cooler holds 12 cans and 15 lbs. of ice to ensure you have a refreshing drink at hand all day long.
Question Block Light
$32.49
Mario world just entered your world via the Question Block Light. Perfect as an accent piece or night-light that—BONUS POINT—emits the classic 8-bit PING sound effect when pressed for a bit of nostalgia.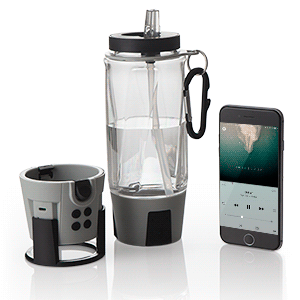 Hydra SmartBottle
$59.99
The ultimate all-in-one is hands down is the Hydra SmartBottle. You'll never want to leave your house without it. Water bottle, USB input, lantern with emergency flashing light, hidden compartment, FM radio, Bluetooth speaker, bottle opener, splash resistant and free app to meet every possible need while on the go!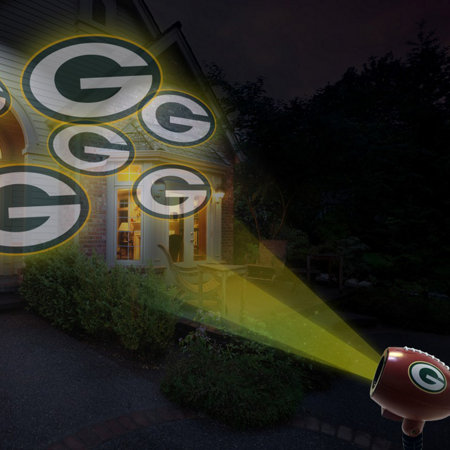 NFL Team House Projector
$89.95
Take over the neighborhood block by projecting your favorite NFL team across your house! The football shaped projector allows you to choose from six different images and display from 25 feet away. The NFL Team House Projector turns on and off automatically as the sun rises and sets using a built-in light sensor. I recommend getting two to fully light a home.
Star Wars BB-8 Waffle Maker
$23.99
In just 3-5 minutes you can create your very own BB-8 and eat him too! These waffles from far far away are 5" by 6 ¾" tall. Dig in!
Sonos Playbar
$699
If you are looking for a dynamic sound experience, the Sonos lineup will not disappoint. This speaker system creates a seamless home theatre ambianceand a streaming music experience all at the same time!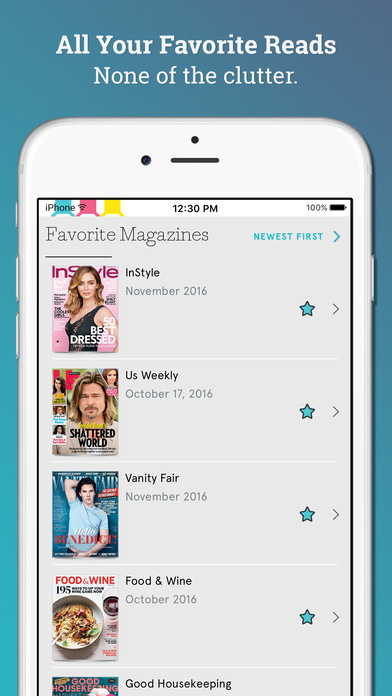 Texture Subscription
From $9.99
An ideal gift for the magazine reader in your family, Texture by NextIssue provides unlimited access to more than 175 magazines—including back issues—for as little as $9.99 a month. Peruse all your favorite titles, from Better Homes and Gardens to National Geographic. Available via Android, iPhone, iPad and Windows 8. You can sign up for one month or more—no need to commit long-term and no need to spend $5 per magazine at the grocery store. My cost-conscious mom is hooked!
Note - I have worked with this company previously in a Satellite Media Tour
Herbal Concepts Warming Scarf
From $29.95
After a long day at the computer, I found this aromatherapy scarf quite soothing. Simply heat in a microwave and wrap around you for warmth! With hints of lavender and vanilla, it is warm and smells quite lovely.
Sponsored Content
CYCLOPS 360° HD VIDEO CAMERA
$349.99
This camera been pretty sick to use! It's great for those who are new to 360 video, as well those who more advanced video creators. It has the capability to document experiences like never before. In addition to the 220-degree wide angle lens video quality at 4k video 16MP photo, it also touts a magnetic base for vibration free images. It also includes ten accessories including my favorite a 164ft waterproof case (I can't wait to take this diving!). Free app and desktop application.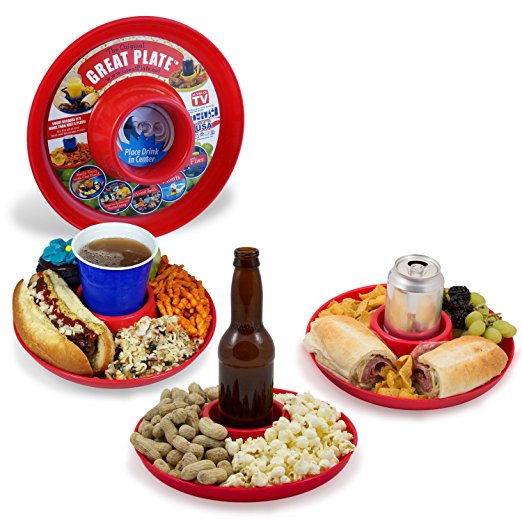 The Great Plate
$14.99 (4-pack)
This is for the hard-to-buy dad or grandfather in your life! Dig in to the delicious tailgate food and simultaneously have the plate hold your drink! Genius! Love these for holiday parties, tailgates and all year round.
Lyrix Jive Speaker
From $19.95
I must have over 20 Bluetooth speakers! I am always on the hunt for the best quality for the least cash and this little guy is always one of my favorites. Great sound quality, water resistant, uber portable and it even suction cups to any surface! Volume and track forward options and it can even double as a speakerphone!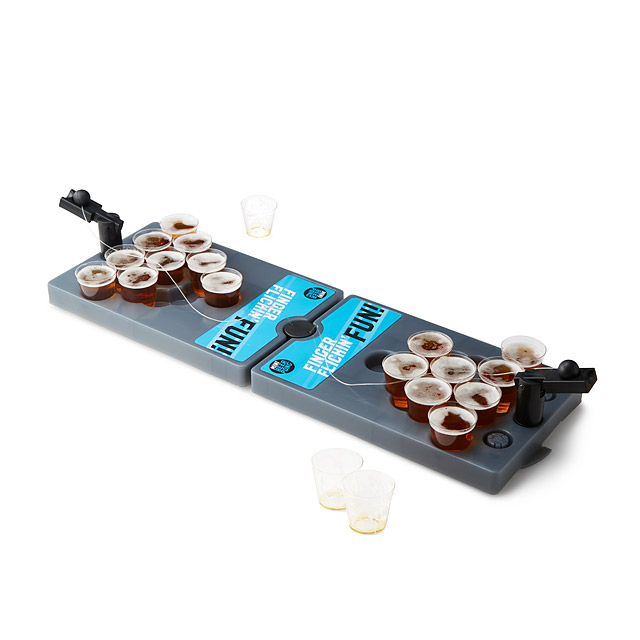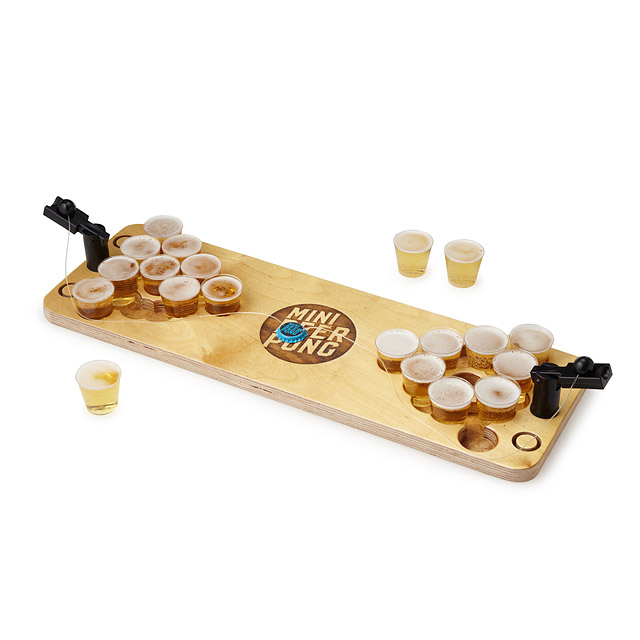 Mini Beer Pong
From $80
This gadget has been a solid hit year after year. I am happy to report that now it comes in a variety of sporting styles. Each kit comes with catapults, washable mini cups and a magnet that keeps the balls from flying off the table.
Sponsored Content
PHILIPS SONICARE FLEXCARE PLATINUM CONNECTED TOOTHBRUSH
From $199.95
Do you aspire to have whiter teeth, healthier gums, fresher breath and better overall hygiene? (If you say no to that – I'm just not sure?!). When I had the opportunity to partner with Philips I didn't realize how much I would welcome overriding my daily teeth brushing habits. This toothbrush contains technology to maintain the most scientific and thorough cleaning process! Your teeth will feel super clean, -like you just stepped out of the dentist's office. Use the app to detail exactly which spots you are missing and how long to brush each quadrant.
Yonanas
Starting at $49.99 (Elite Version available)
This is one gadget I use almost every day! All you need to do is place your favorite frozen fruit into the unit and it turns it into a smooth, delicious dessert that tastes like soft serve ice cream. There is no need to add sugar, milk, ice or any other additives. Pro tip- I recommend letting the frozen fruit sit for a minute to thaw before putting down the Yonanas chute.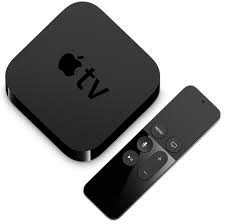 Apple TV
Starting at $149.99
Another gadget I use everyday. Love this for accessing Netflix, Hulu and a variety of other apps on my TV like YouTube and HBO Go.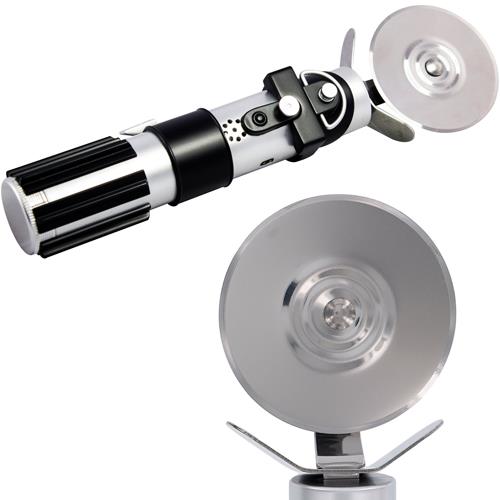 Star Wars Lightsaber pizza cutter
$22.99
Slice that pizza with the force! How could you go wrong with this lightsaber pizza cutter — the conversation piece of the season!?
NITe BEAMS LED BASEBALL CAPS, WRISTBANDS, ARMBANDS, SHOELACES, ETC.
Starting at $79.99
Now that Daylight Saving Time has ended, runs early in the morning or after work require some safety lights. Nite Beams has a variety of light-up gear, from hats to armbands. What I love most about these products is the way that they light up. For example, the hats have four LED lights on the front and two on the rear of the cap, making the walker or runner visible up to a quarter of a mile away.
Tenergy Bluetooth Beanies
$29.99
Ditch the wired earbuds and keep your ears warm with Tenergy's Bluetooth Beanies. The rechargeable lithium ion battery lasts for about six hours and the Beanies come in a variety of styles and colors.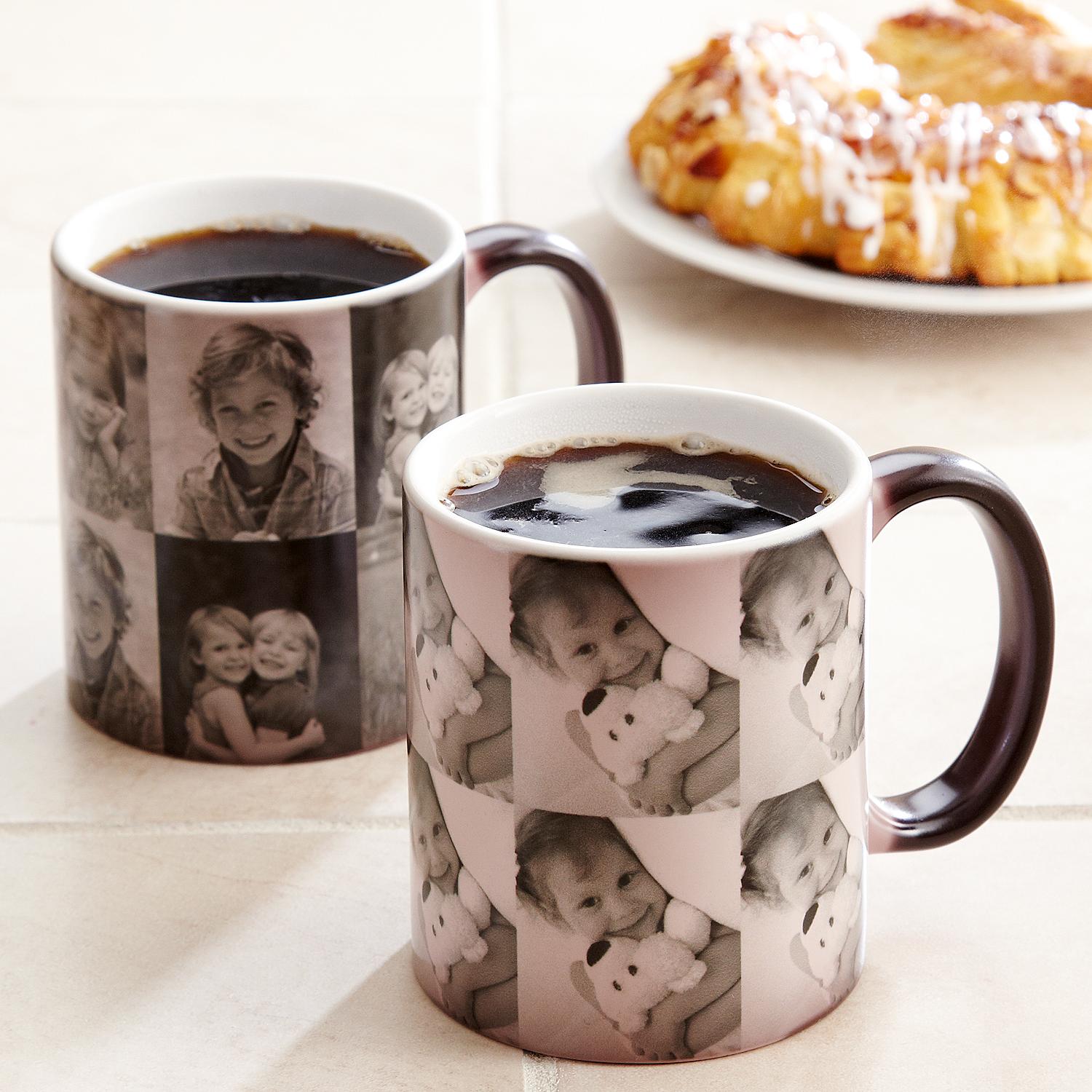 Multi-photo color changing mug
$16.99
Upload up to five of your favorite photos to customize this mug for a unique gift! Photos appear when mug heats up! Dishwasher and microwave safe. Great for parents and grandparents!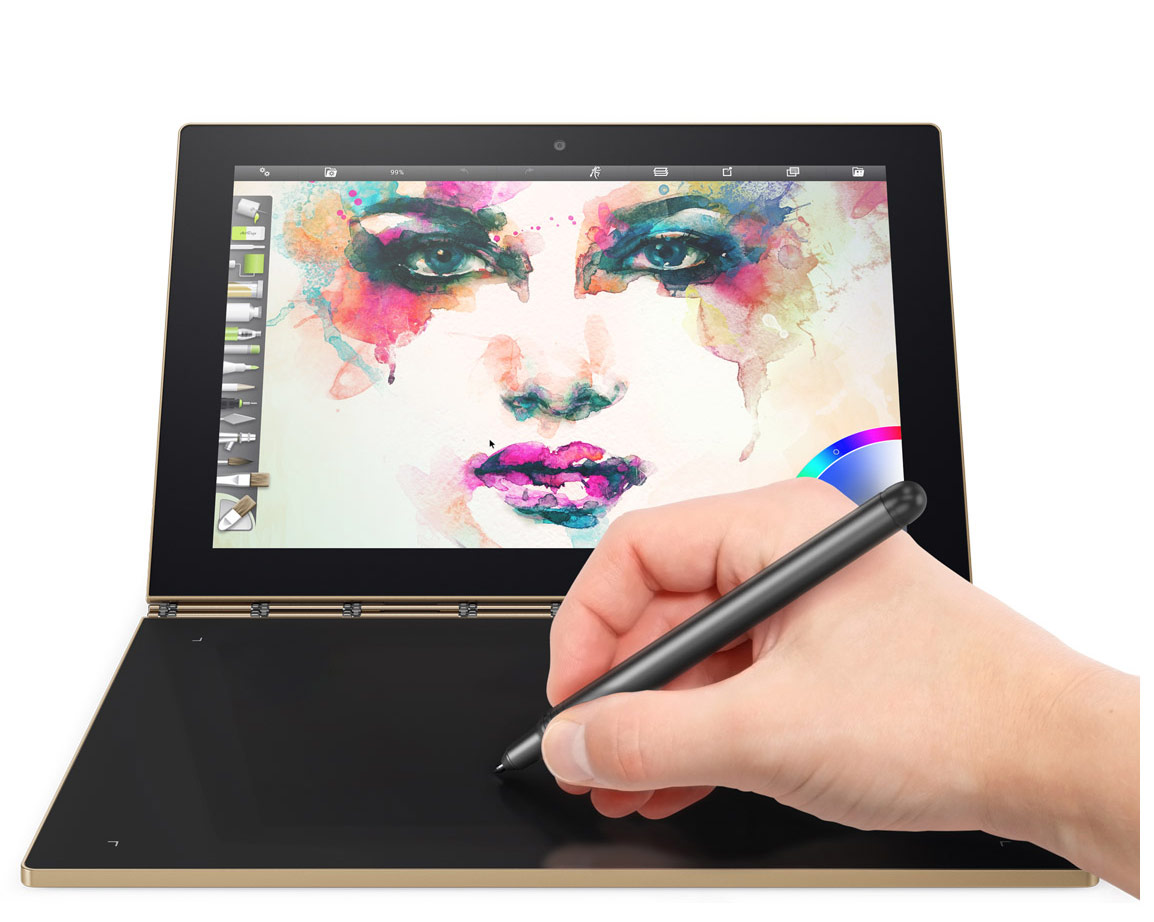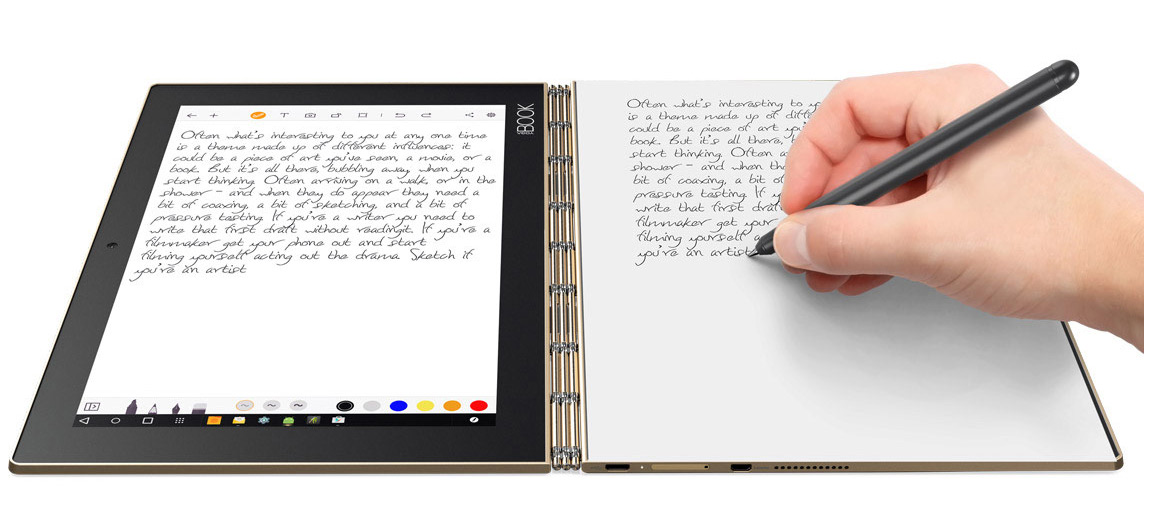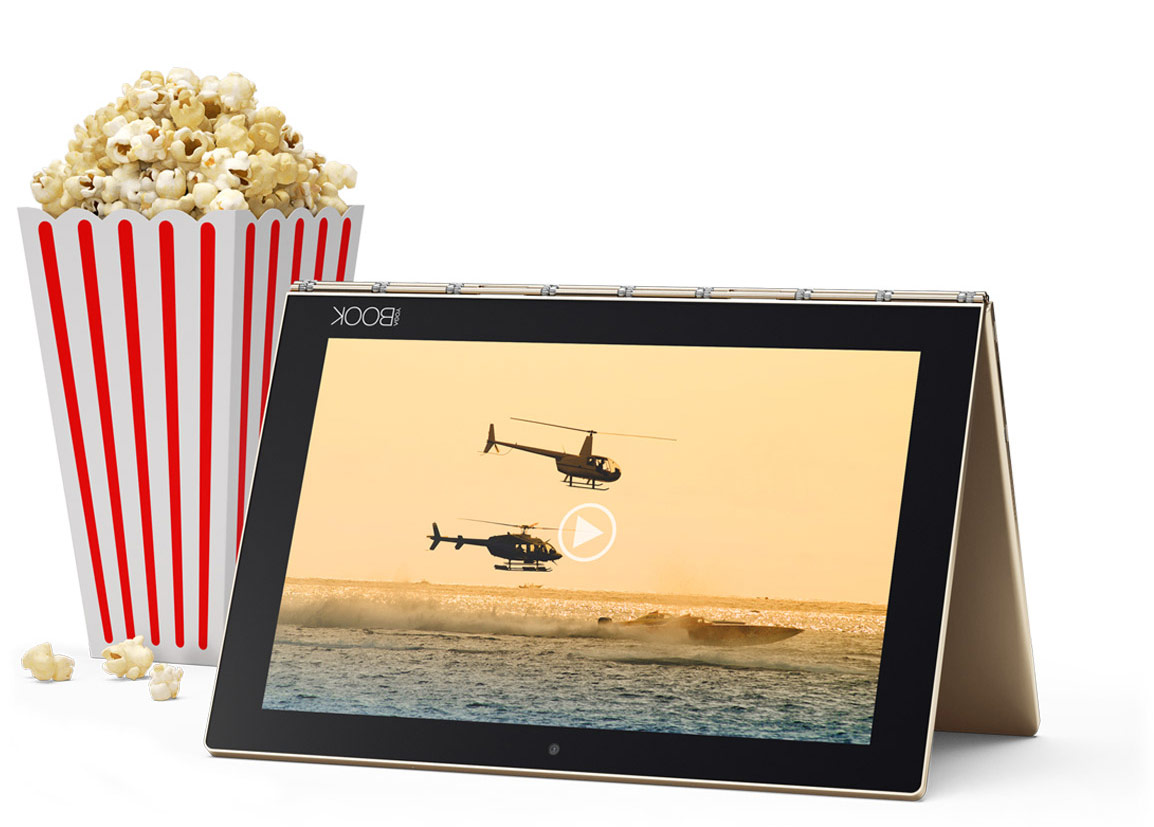 Lenovo Yoga Tablet
$499
This is one of the most efficient and unique 2-1 that I have gotten my hands on, and it's a great price point. True to the Yoga name it'll bend 360 degrees and become a tablet, laptop or Youtube viewing machine at your command. Full of power with an Intel Atom processor, and long battery life. It also has a Halo keyboard that appears only when you need it and a stylus that allows for notes, illustration or ancillary "real pen" writing feature that lets you write and then digitize. Runs off Windows 10. Weighs 1.52 lbs.
Note - I have worked with the company previously on a satellite media tour.
Pixel Pals
$14.99
These pixel renditions of officially licensed iconic characters make for a stocking stuffer home run!
*Available Nov. 28*
Any Glove
$19.95
Some "touchscreen gloves" can sell for over $50. Now you can make any iPhone or Android device touchscreen compatible with your own fabric, fleece or leather gloves!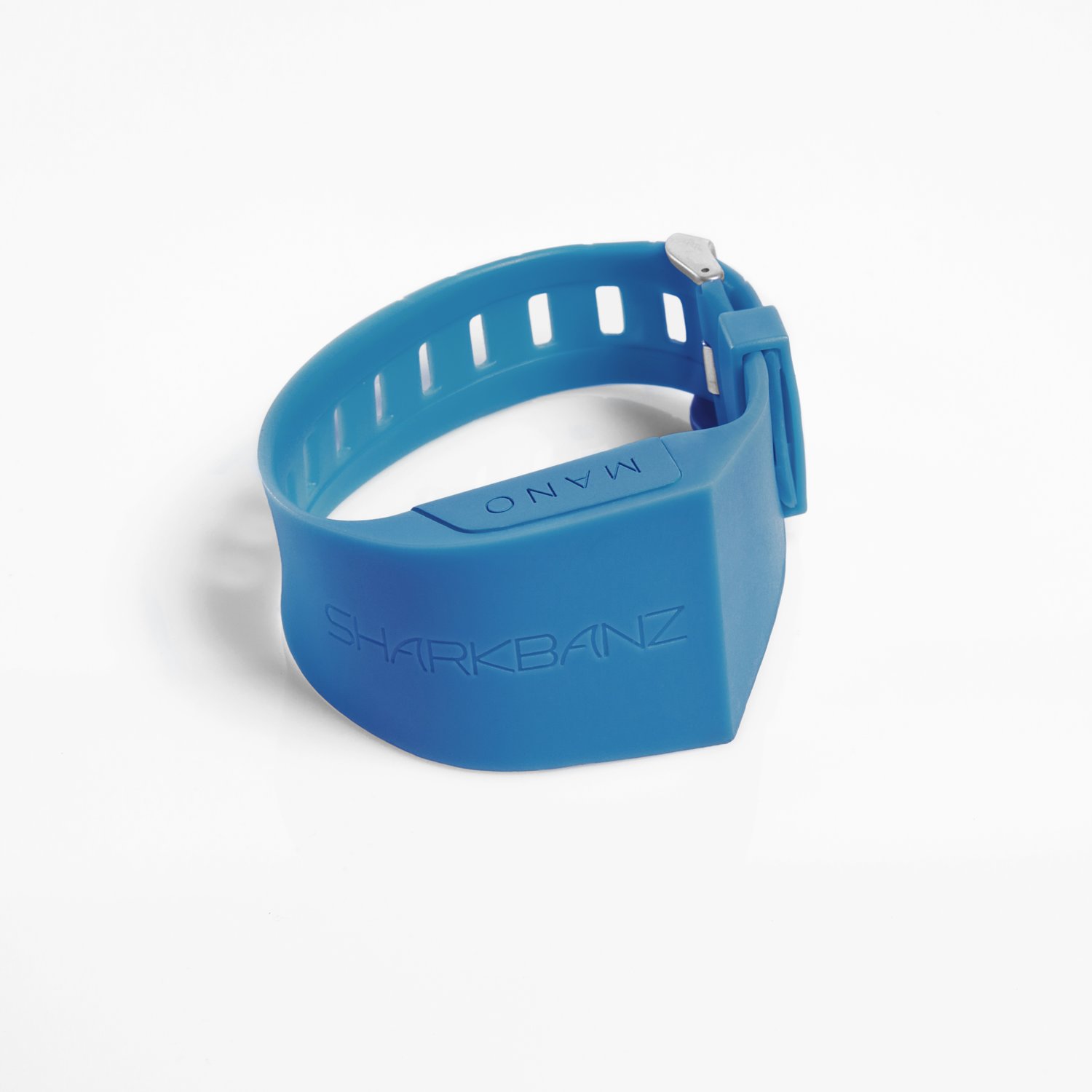 Sharkbanz
Starting at $55
I'm not going to be the one to test this one, but here's to new technology that could be incredibly life saving! Shark experts and marine biologists teamed together to develop this band that uses magnetic patented technology to deter sharks. The band weighs only 3 ounces and I gotta say that their test videos are incredible!
Shure MV88
$149
I've kept this gadget in my purse since I had the chance to work with Shure and check out the MV88 months ago. I have all the fancy high-end podcast equipment, but when I need to record audio or sound on the run this little mic is a beast. Put your phone on airplane mode for best results – then pop this mic in to your lightning port and record fantastic quality audio. I literally keep it in my purse! Great for live performances, lectures, instrument recordings, etc.
Note - I have worked with the company previously on a satellite media tour.
Hover Camera Passport
$599.99
I've tested (and wrecked) a lot of drones. This one is different. It's is sleek, but mighty and most important its easy to operate. Download the app, press power on the unit and it will just start flying for a solid 10+ minutes of flying time. This foldable self-flying drone does all the work for you or you can control it with three different joystick modes. It also has a streaming video cam that you can view on your smartphone screen. It is beautifully packaged and comes with an sleek carry case, carry bag, extra battery, charging unit, extra propellers and more. Max speed 17mph, 14MP photos, 32GB storage, three recording modes up to 4k.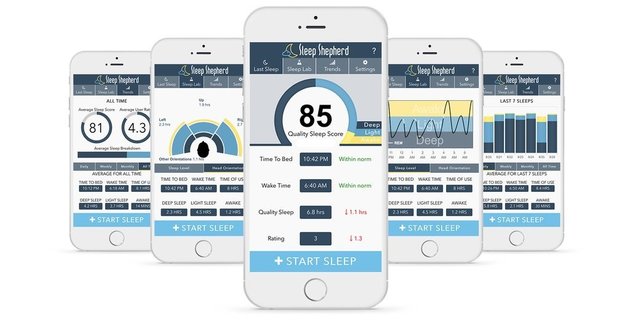 Sponsored Content
SLEEP SHEPHERD BLUE
$249.99
Science constantly reminds us how critical a good night's sleep is – and yet millions of American continue to struggle at getting enough ZZs. Sleep Shepherd Blue helps you to fall asleep using soothing binaural tones. Then once you are asleep it helps to track and analyze your sleep in real-time with brainwave sensors and biometric feedback. You can use this data to retrain your body to get the most optimal night's sleep.
Pancake Bot
$299.99
This is a gift for the ultimate tinkerer or one with an engineering mindset. A roaring Kickstarter hit, the world's first 3 D pancake printer sparks an exciting exploration of food and tech that the entire family can enjoy! You can choose from community uploaded designs on the website like Spongebob or draw your own creations with the free downloadable PancakePainter software. Working with the unit takes a little bit getting use to, but the pancakes come out pretty darn well and the batter recipe that they supply is delicious!
Skybuds
$249.99
I'm a fan of Apple Airpods, but since they won't be out for holiday these are my pick! Skybuds are officially my second favorite next to Airpods. Not only so they stay snunggly put, but they can also withstand a grueling workout. They come in various tip sizes, 'skydock' charging case and a free app that tells you how much battery life is left in each earbud. 4 hours charge time and water resistant.
Sponsored Content
The Polaroid Snap Touch Instant Digital Camera
$179.99
Bring back the nostalgia with a digital twist! The Polaroid Snap Touch instant print camera with LCD display allows you to snap, record, print and then share all of your special moments. Plus, you can even edit the image right on the camera and add fun borders or filters. Voila! When your photo is ready just send It to the instant built-in printer and it's ready in seconds. Bonus: Each sheet of special Zink paper is also a sticker, so you can just peel off the back and stick the memories anywhere!
ZINK® Zero Ink technology for instantly printing photos
3 color modes - black & white, color, & vintage sepia
Option to print with the Polaroid Classic Border Logo
13mp CMOS sensor
Self timer & selfie mirror
1080p full HD video recording capability
Images & video stored on a micro SD card (up to 128GB)
Sponsored Content
Kaspersky Total Security 2017
$49.99 — 5 devices, 1 year protection
As our lives are becoming more and more digitally enmeshed, online threats have never been more serious. To safeguard your personal information, photos and files it's important to choose a strong cyber protector. Kaspersky Total Security 2017 will keep all of your personal information safe from spyware, attacks, viruses and more.
Automatically adds extra security when you are online shopping or banking
Includes Kaspersky Safe Kids – helping protect your kids on PC, Mac & mobile devices
Secures PC, Mac, Android, iPhone and iPad – with just one product & one license
Protects you privacy & personal data – against phishing, tracking & spying