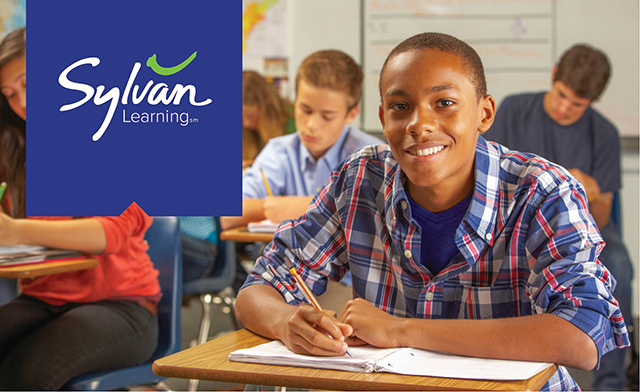 Sylvan — Classes Nationwide
Give a unique gift of learning and a new experience. Educational experts recommend exposing children to STEM (Science, Technology, Engineering and Mathematics) as early as possible to give them an edge academically and to help shape their future. Sylvan provides personal learning for children ages K-12. One of their core education categories, Sylvan EDGE, focuses specifically on STEM robotics, coding, math, science and engineering. These programs are designed to engage students and inspire them to master critical skills for their future. Best of all, the classes are fun! Dates and times vary according to location, but can include after-school, summer break, winter break, and/or one-day workshops.
Sylvanlearning.com
Circuit Cube Kits
$49.95
These cubes offer the unthinkable – an engaging and fun way for children to learn about engineering and electrical wiring. They Circuit Cubes come in three basic modes: battery, motor or LED lights. They are completely compatible with LEGOs, so you can take your block construction to the next level. You can also purchase special sets including a Wacky Wheels, Bright Lights, or Smart Art to create a monster truck, a custom flashlight or my favorite, a whirling Carousel.
Osmo Smart Interactive Kids Gaming System
$49.99
I was very impressed with this! Storytelling has taken on an all-new form with Mo the Monster. Kids can now interact with Mo through their individual drawings. Mo is an animated character, designed by Disney creatives, former Google engineers and a Stanford PhD who incorporates each and every drawing into his story.
Dr. Seuss Eco Friendly Bamboo Mealtime Set
$24.99
"If you're having a less than fun time getting your toddler to eat, have no fear. Dr. Seuss and friends are here to the rescue! This eco-friendly, BPA-free and dishwasher-safe mealtime set will have your little one eating with the whole family in no time."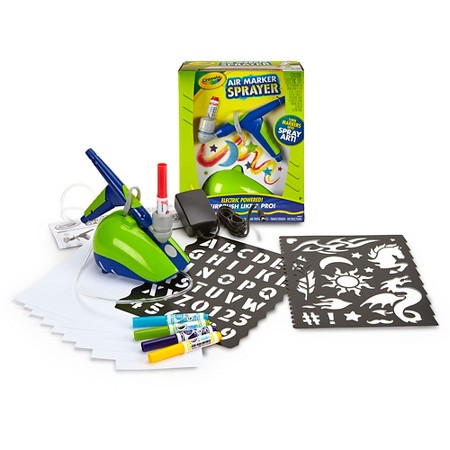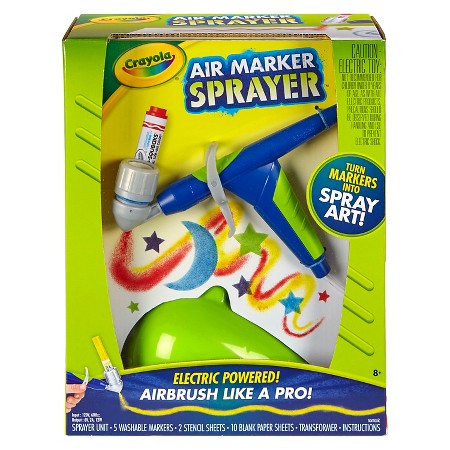 Crayola Air Marker Sprayer
$29.99
The Crayola Air Marker Sprayer transforms your markers into airbrushing tools. The art kit includes 5 washable markers, 2 stencil sheets, 10 sheets of paper and a transformer. My niece had a blast creating beautiful airbrushed masterpieces with the stencils and using markers she already had!
Target.com
Snow Fort Building Set
$49.95
I have fond memories of growing up in the northeast where snowstorms can bring a blanket of snow overnight! This awesome snow fort set provides the tools to bring your neighborhood snow angel and snowball game to the next level. Use it to create your own ice palace and castle walls. Bonus: in the summer you can also use it at the beach with sand!
My Baby's Heartbeat Bear
$29
For expecting moms here is a unique, cute and cuddly stuffed animal lineup that also make a touching keepsake. This unique kit consists of an adorable stuffed animal and a 20-second red heart battery recorder that captures the sound of your baby's heartbeat during your next ultrasound!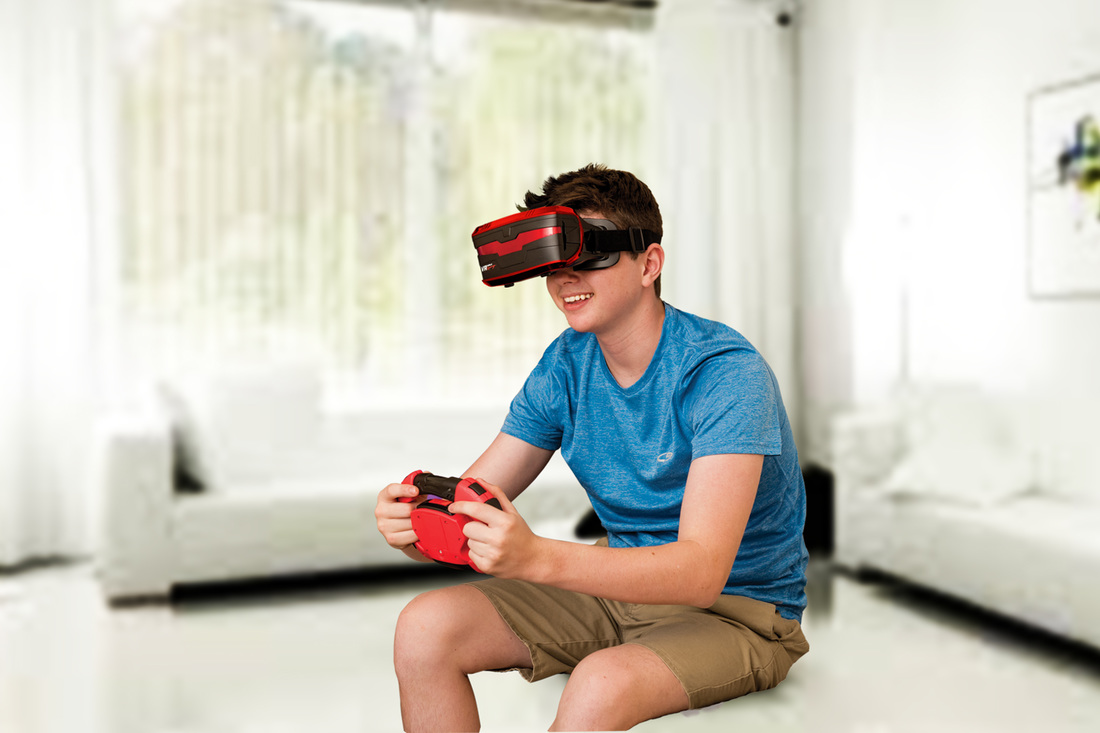 VR Real Feel Racing
$29.99
When I had a sneak peek at this, I ultimately had to force myself to put it down. The headset combined with the steering wheel offers a truly virtual reality experience. Choose your racecar and track or play with compatible VR. The app is available on the Android or iOS app store. 8+ *Available Dec 12th.
Amazon Fire Tablet (KIDS EDITION)
$74.99*
This is a top notch kids tablet at an amazing price. Since I personally got my hands on this working with Amazon years ago, I've watch my niece grow up with it as one of her favorite devices! This 7-inch tablet comes with 16GB, Wi-Fi, a kid-proof case and, most important, a two-year "worry-free" guarantee—if it breaks, Amazon will replace it, no questions asked. Tons of kid-safe content from apps to favorite shows.
*Reg. $99.99.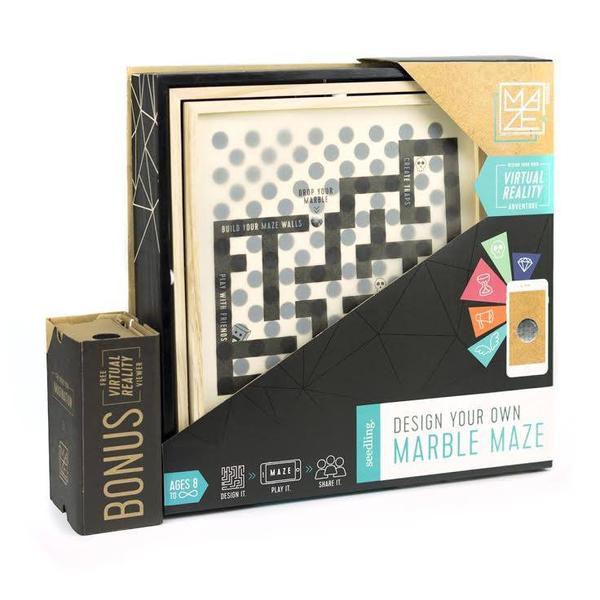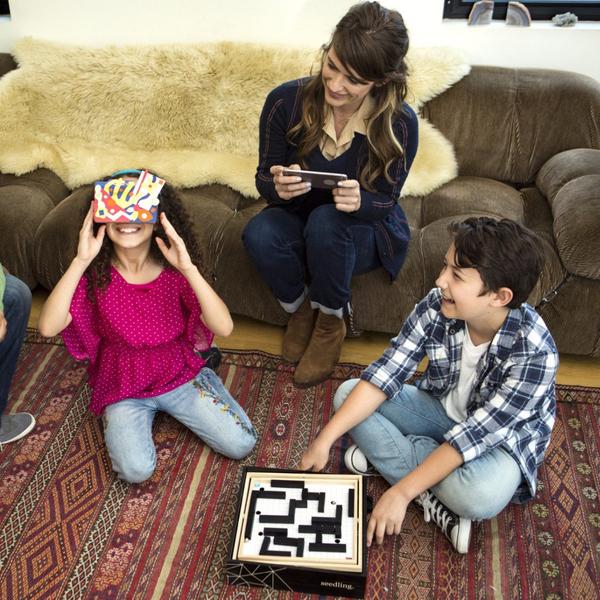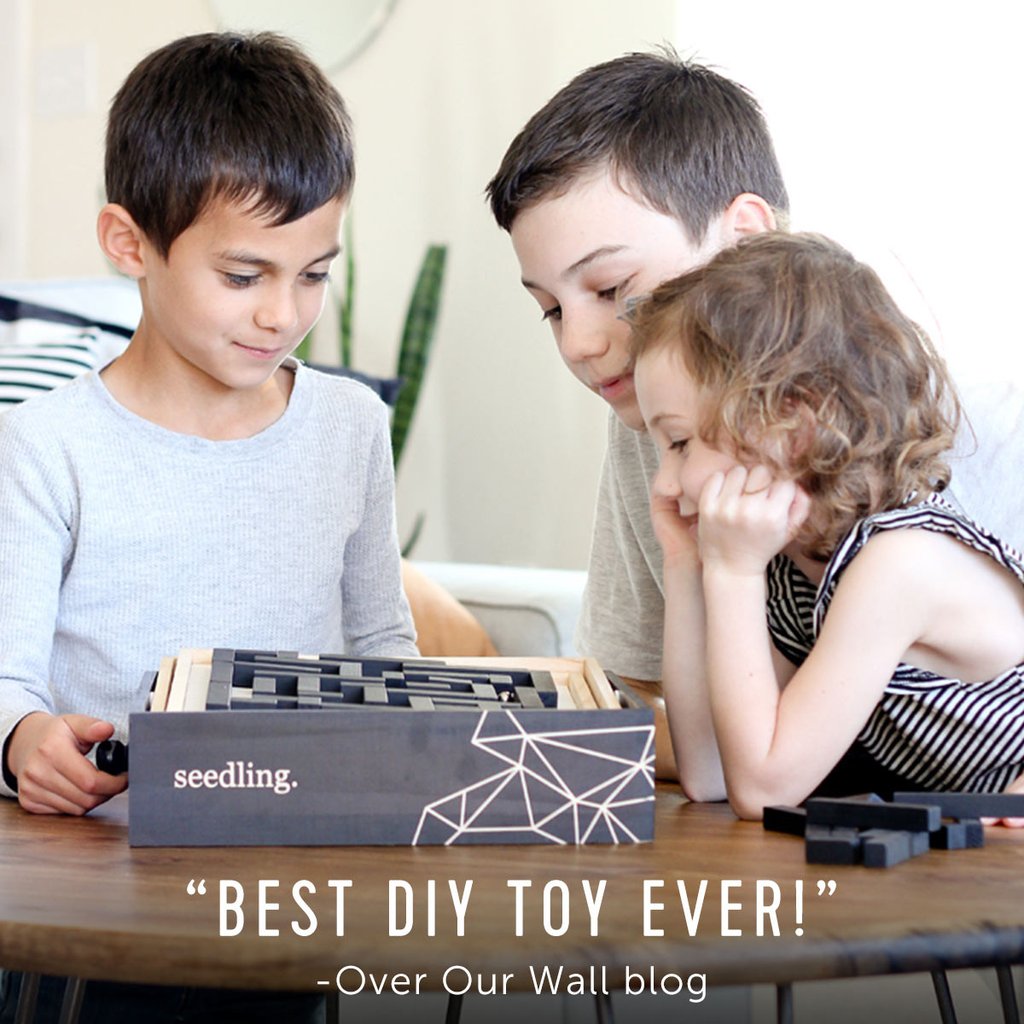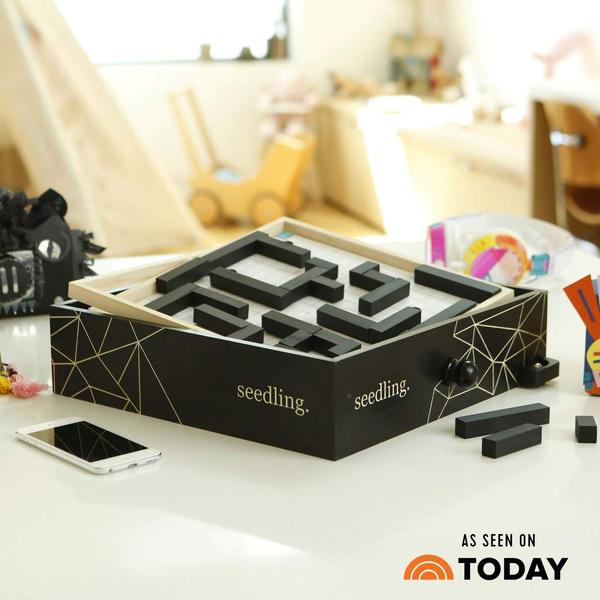 Seedling VR Maze
$59.99
I love this maze because it engages children in both the physical and the virtual worlds. First, kids challenge their spatial and construction skills to build a real marble maze. Next, parents download the free Android or iOS app and place their phone into the included virtual reality viewer. Then, as the child peers through the viewer, their very own maze comes to life amidst ancient ruins, royal kingdoms or outer space. It really stimulates a child's imagination on so many levels!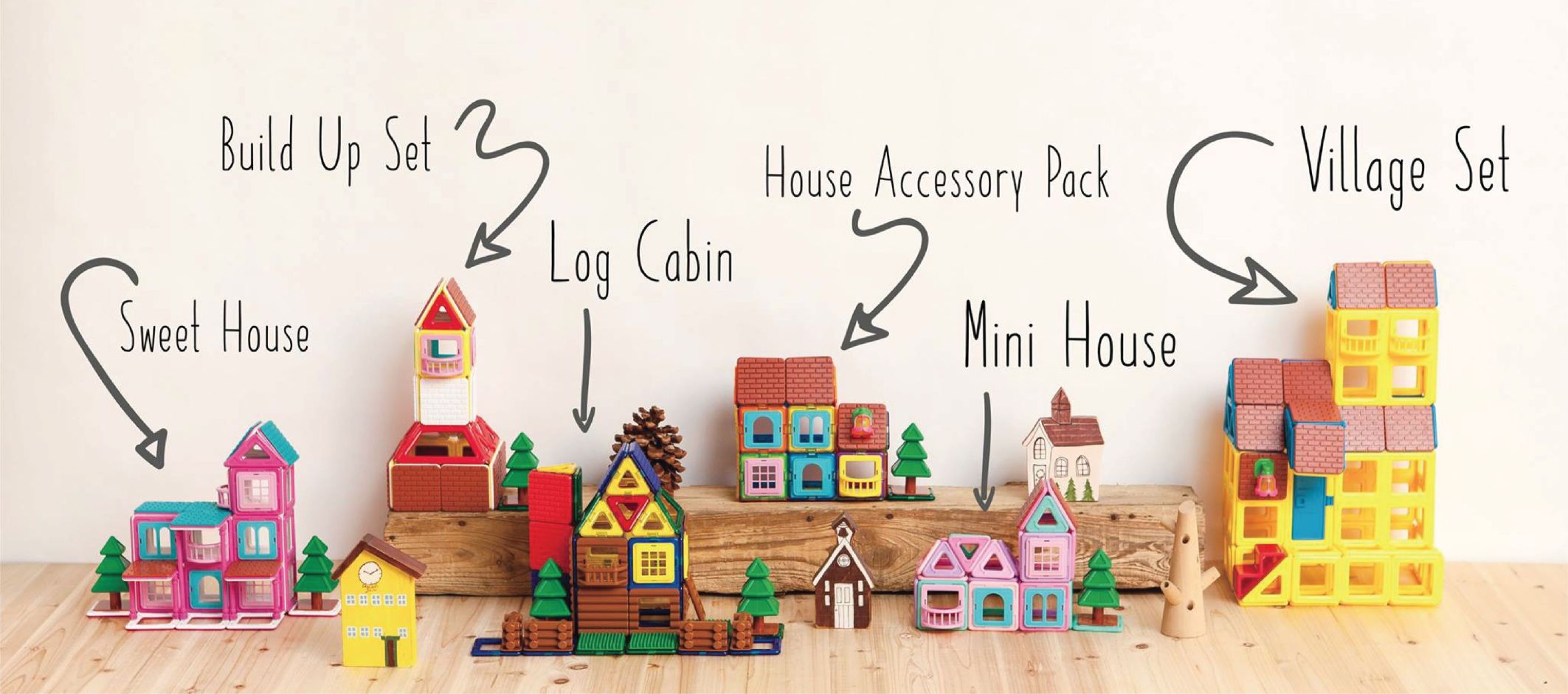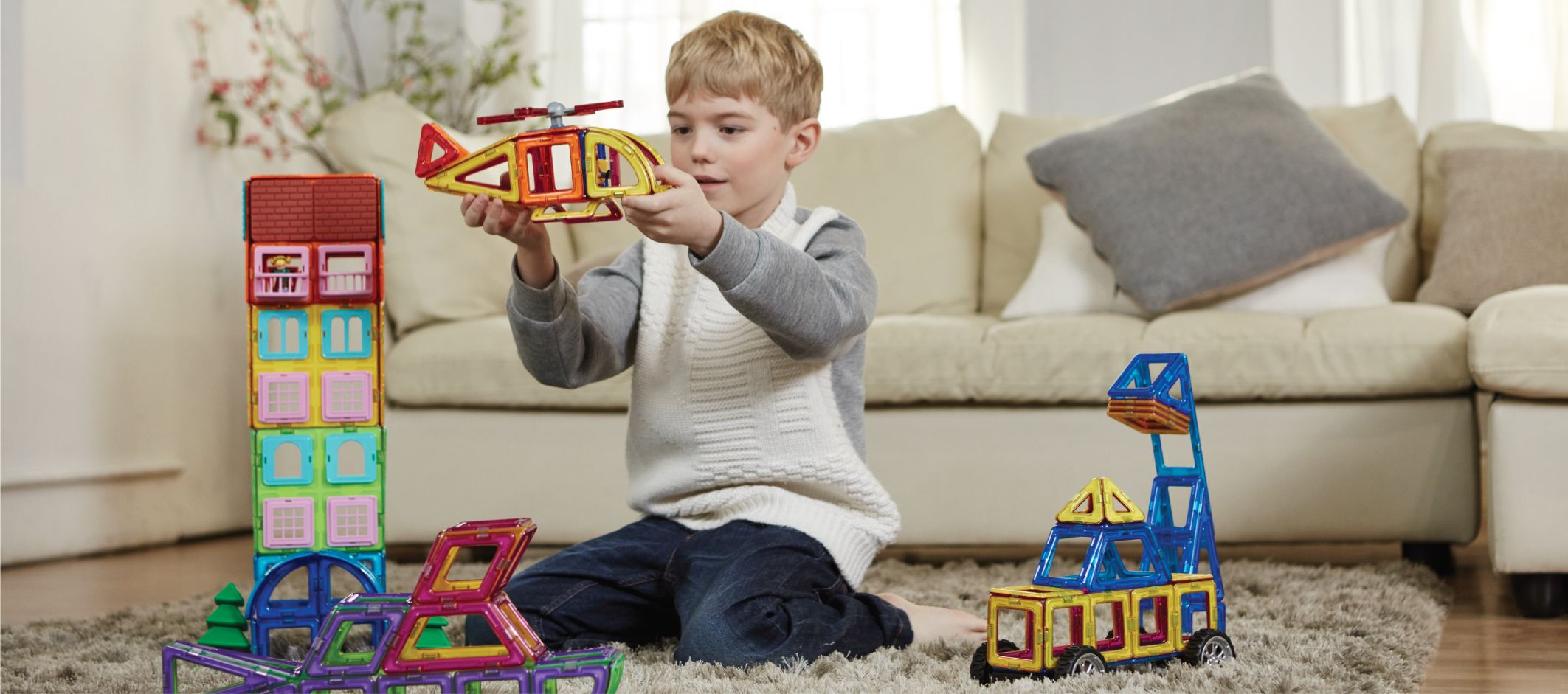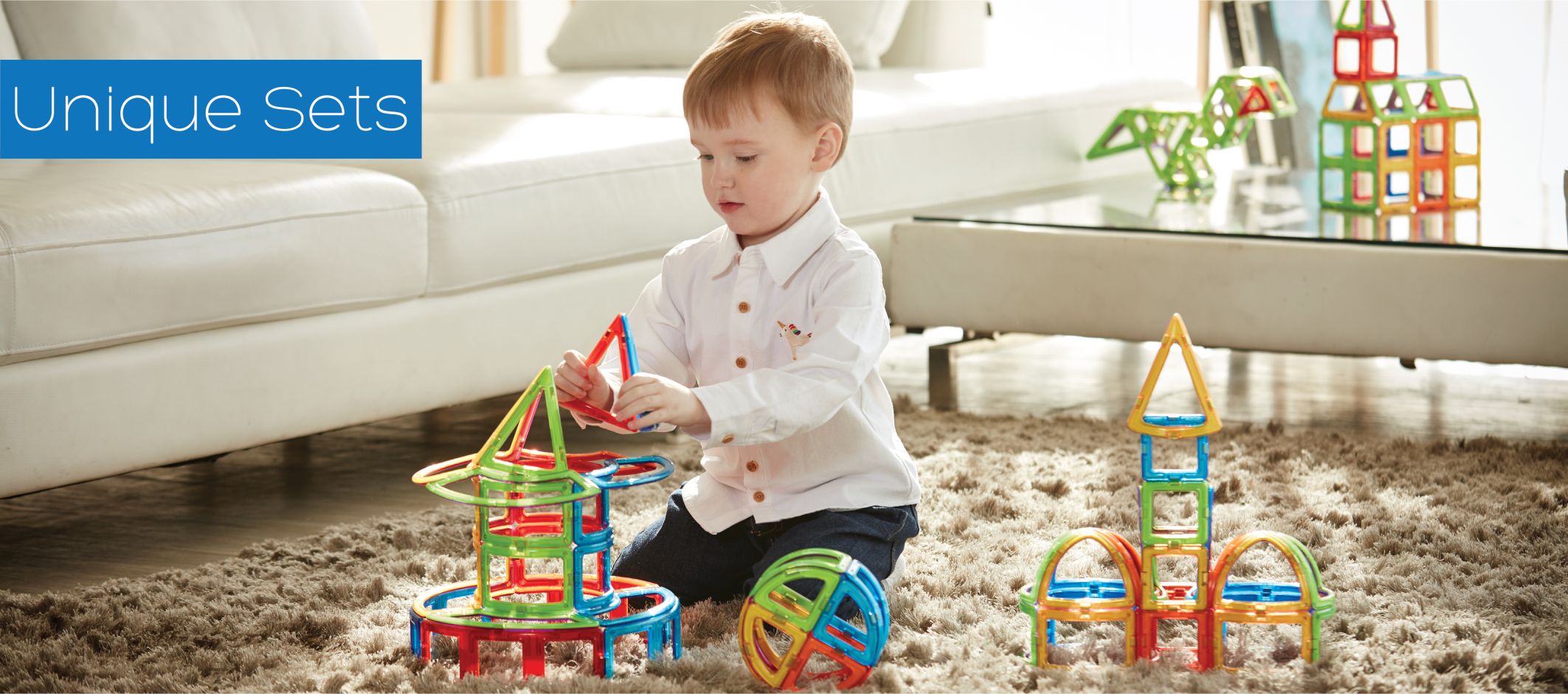 Magformers interactive kit sets
Starting at $34.99
These bright, magnetic blocks are always a hit, as kids dive right in. They come in various geometric colors, shapes and sizes so children can create their own magical worlds. Special sets include Safari, Magic Space or my niece and nephew's favorite a Walking Robot! The best part is that all of the sets interconnect, so you can start to build a collection.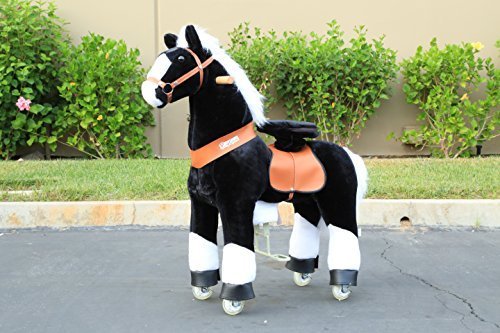 PonyCycle Ride On Horses
Starting at $200
Available in size small (3-5 years) and medium (4-9 years). The PonyCycle is the closest thing to riding a real horse! Perfect for your little ones to gallop around the house by simply bouncing up and down on the saddle. The Ponycycle's legs and head move propelling them on their way!
Joe Cool Peanuts Tritan Water Bottle
$15.99
Stay hydrated and hang with the coolest dog himself, Snoopy! This Tritan water bottle is BPA free, dishwasher safe, spill proof, condensation free, reusable and recyclable. The double insulated and highly durable bottle ensures a refreshingly cool drink every time!
Crayola Emoji Marker Maker
$17.99
This was also a hit with my niece! Design your own markers and emojis in the color of your choice. Mix up your own unique color or use the guide to get the perfect shade! Provides great understanding of color theory and appreciation of creation process.
My Kingdom Books
$26
My niece and nephew tested and approved! This book is custom ordered based on the child's name. Download the free app and follow along with a sample page. Not only is the book personalized, it is also technologically fused with augmented reality so that the pictures nearly jump off the page!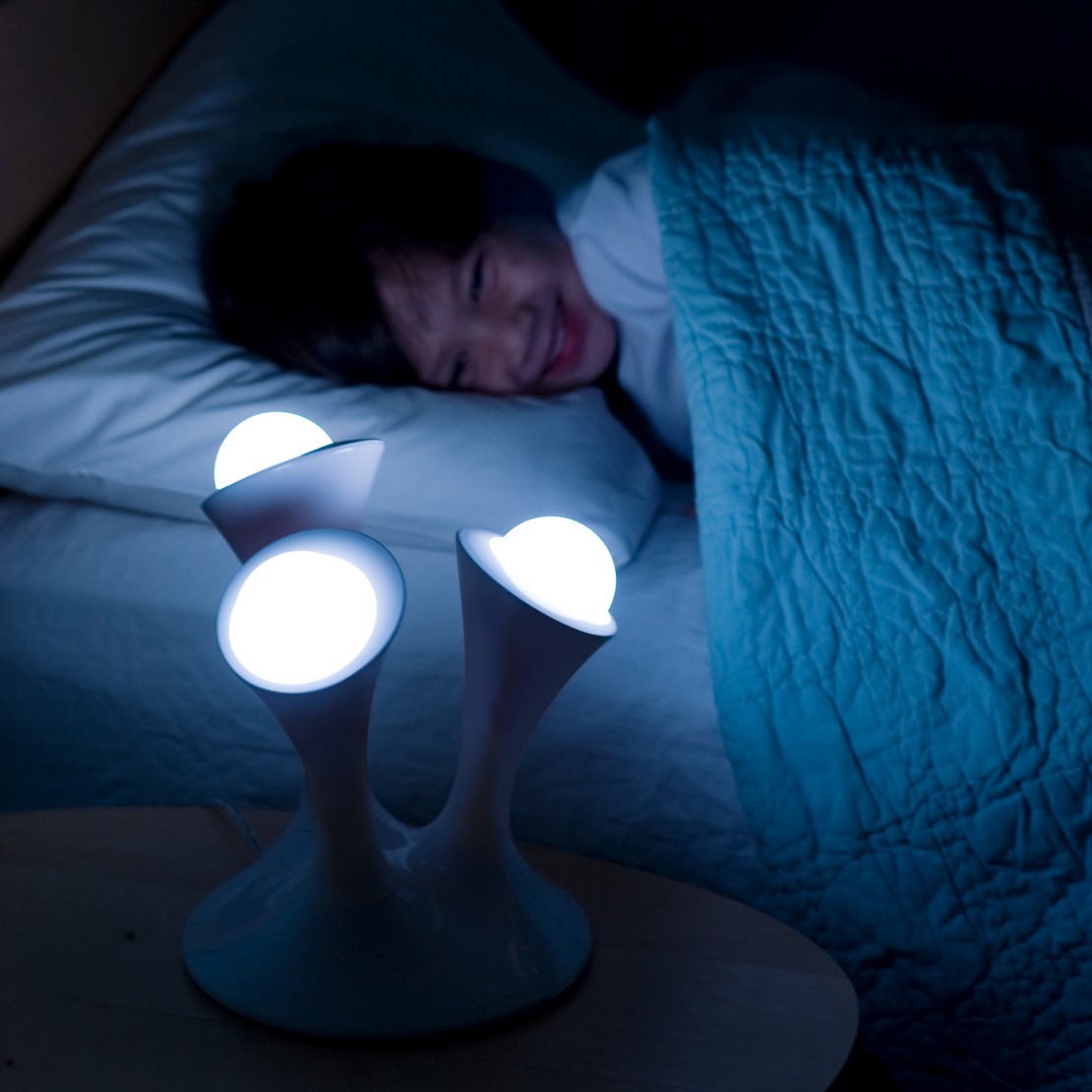 Boon Glo Portable illuminated nightlight
$69.99
A unique and modern light for any kid's room, Glo has three balls that rotate and flicker. If kids need to use the bathroom or get scared in the middle of the night, they can take the ball of the pedestal – it will glow for 30 minutes as their own cute portable nightlight!
Star Wars Darth Vader Night Light
$15
Use the force to turn on the light. Kids will love this 5" wide x 2" deep x 6.25" high nightlight to create their own starship ambience. Great for any room!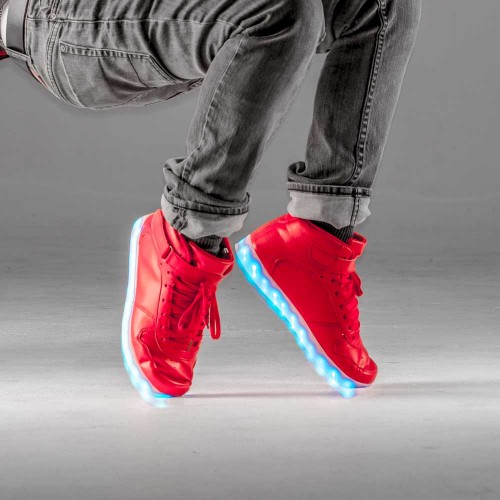 NEON KYX
$74.99
LED light up shoes! Choose from four different speeds and seven different color options on demand. Includes USB charging cable.
Mardles Augmented Reality Coloring Books
Starting at $12.49
Augmented reality can sound complex and intimidating, but it is just a way for technology to help bring stories to life. The Mardles Collection was created by a mom who was exposed to augmented reality and wondered why it was not being used in children's toys. While the kids are coloring, just download the app, then flash it over their picture and watch as the characters literally jump off the page in augmented reality! This experience adds an extra layer of fun to a traditional toy and the kids will think that you are AWESOME!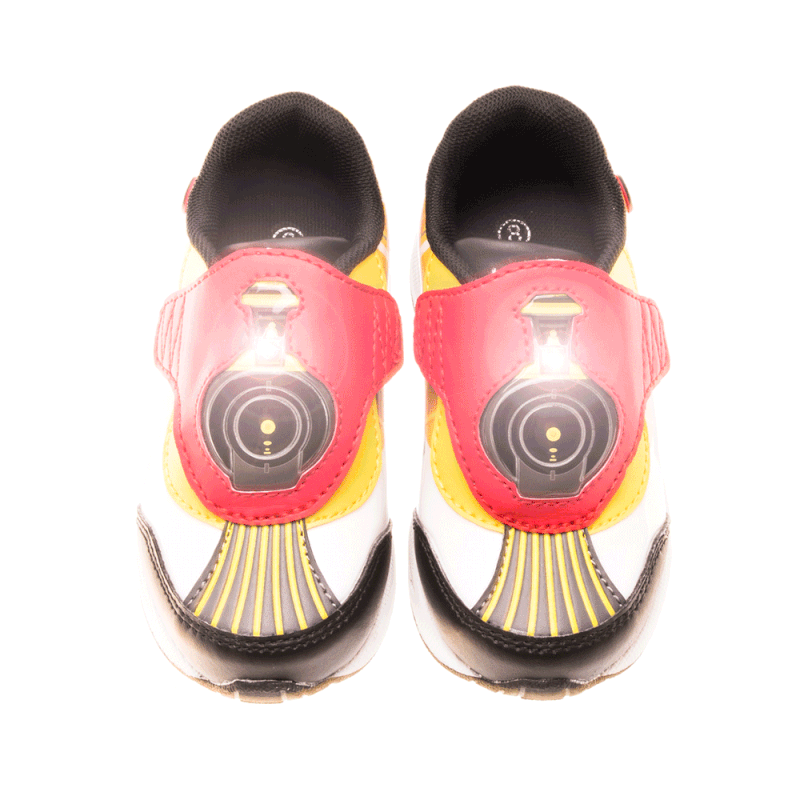 Choo Choo Shoes
$39.99
I became Aunt-of-the-Year when I found these shoes! Not only are they adorable, because they look like trains, but as the children walk they actually make train sounds. And, if that isn't enough, when the child jumps, the headlights flash and the train whistles. Kids go crazy because they are so much fun. Pro Tip: Parents, there is a quiet time button when it's time for the trains to go Night Night.
FunWear
$99.99
Playing in the snow dressed as your favorite Superhero while staying nice and warm is now a reality with FunWear. Available in a variety of characters and sizes to ensure a fun-filled winter outdoors!
False Teether
$9.99
Teething can be a tough stage for babies and parents. Get a good laugh while your baby gets comfort with the False Teether. The BPA-free teether soothes babies' gums while making them look absolutely hilarious!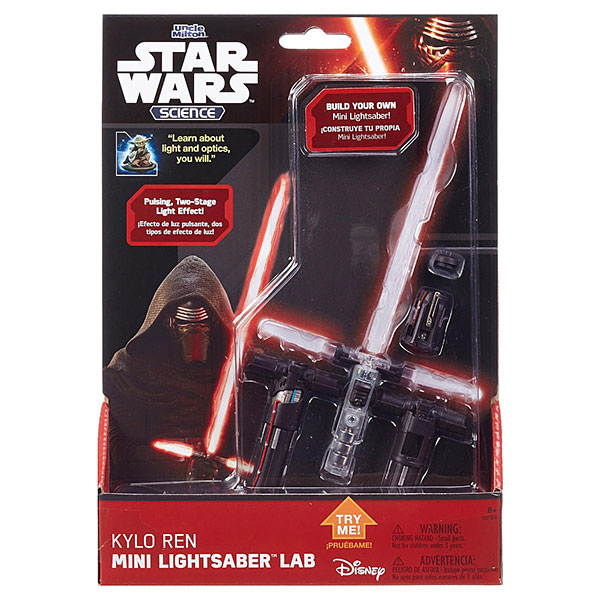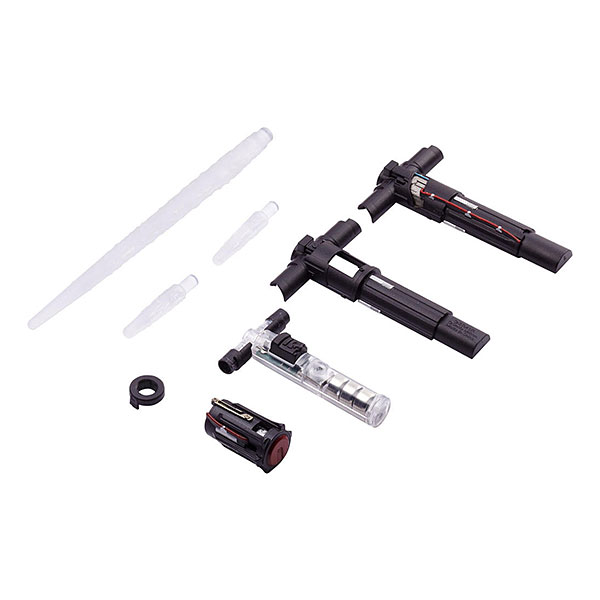 Kylo Ren Mini Lightsaber Tech lab
$14.99
Learn about LED lights and the elements that produce LED colors, lasers and plasma with your very own Lightsaber Tech Lab. Just like Kylo Ren, you can now build your own lightsaber and even mount it on the wall for an epic display.
Packable High Chair
$69.95
A must-have for new parents. This collapsible highchair unpacks quickly for home use or at a restaurant! No need to fiddle with any detachable parts. It unfolds completely intact. Made of wipeable nylon and strong, steel legs and weighs only 8 lbs. Additionally, it fits into a nice shoulder bag. Supports children up to 3 years.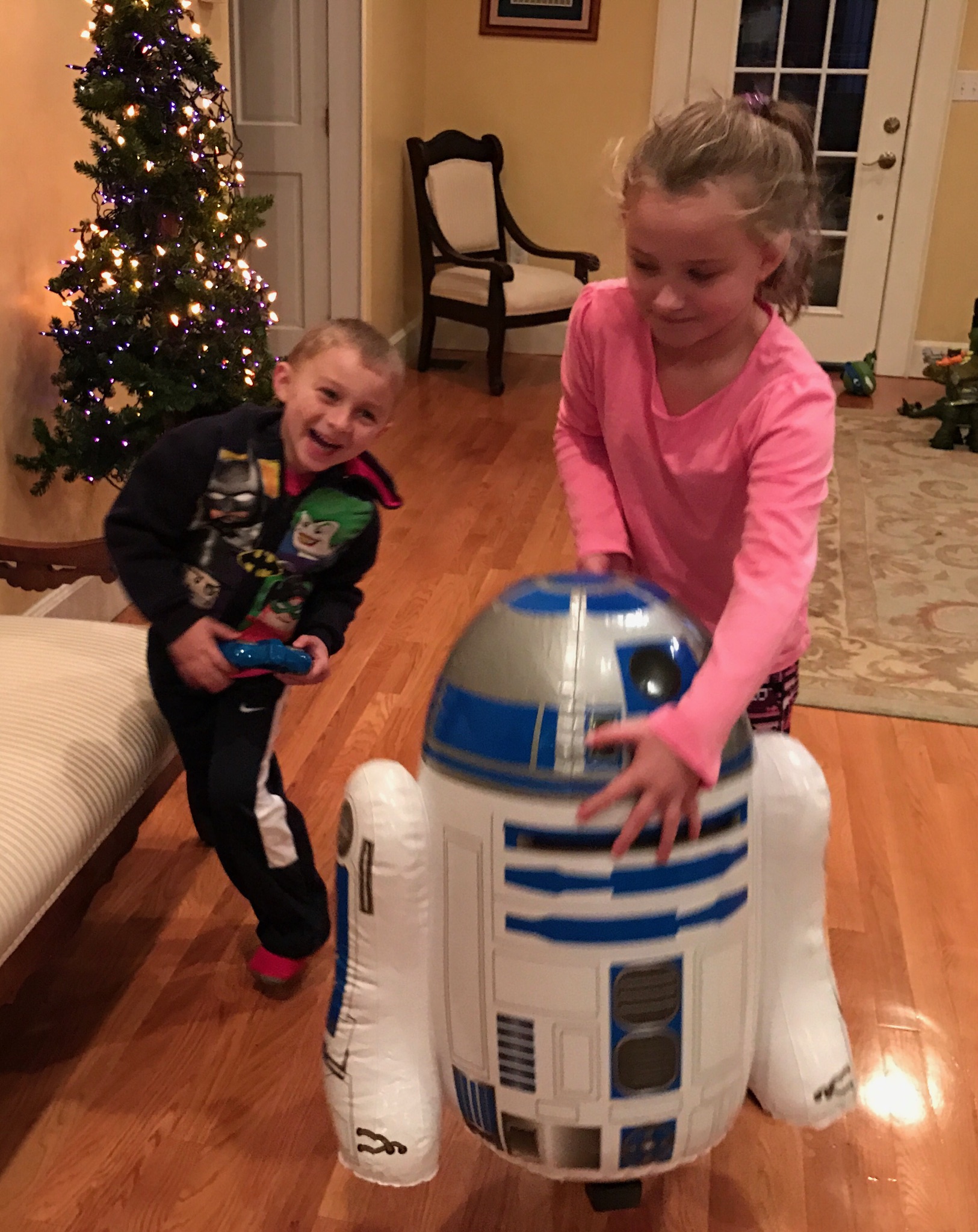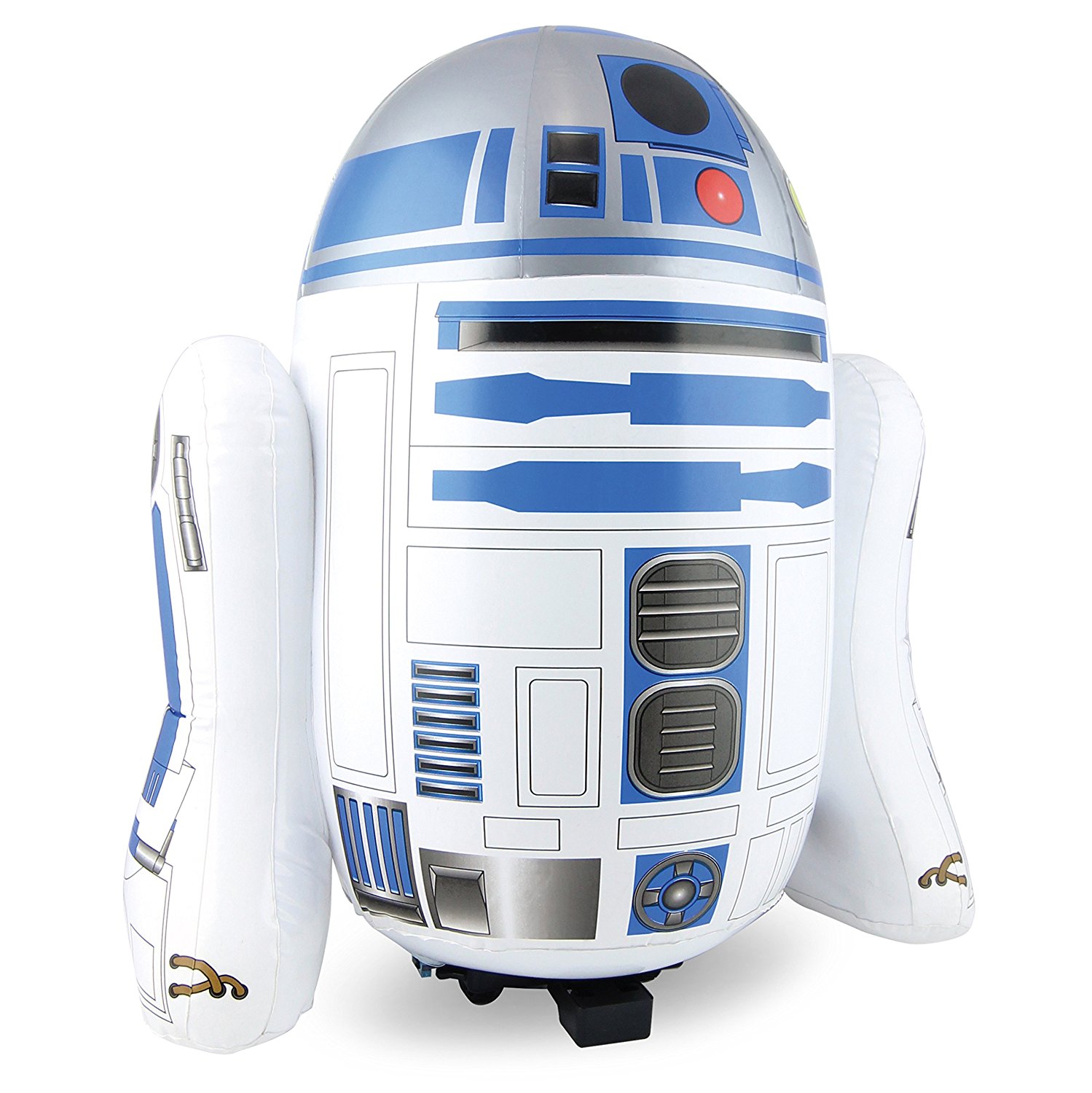 Remote Control R2-D2
$50.24
This was a huge hit with my niece and nephew! It takes minutes to set up and assemble (if you have an air pump you'll be thankful). It moves really well, and it is easy to operate with a big remote control and four arrows. Note – you will need to buy 4AA and one 9V –nothing worse than no batteries on Christmas day!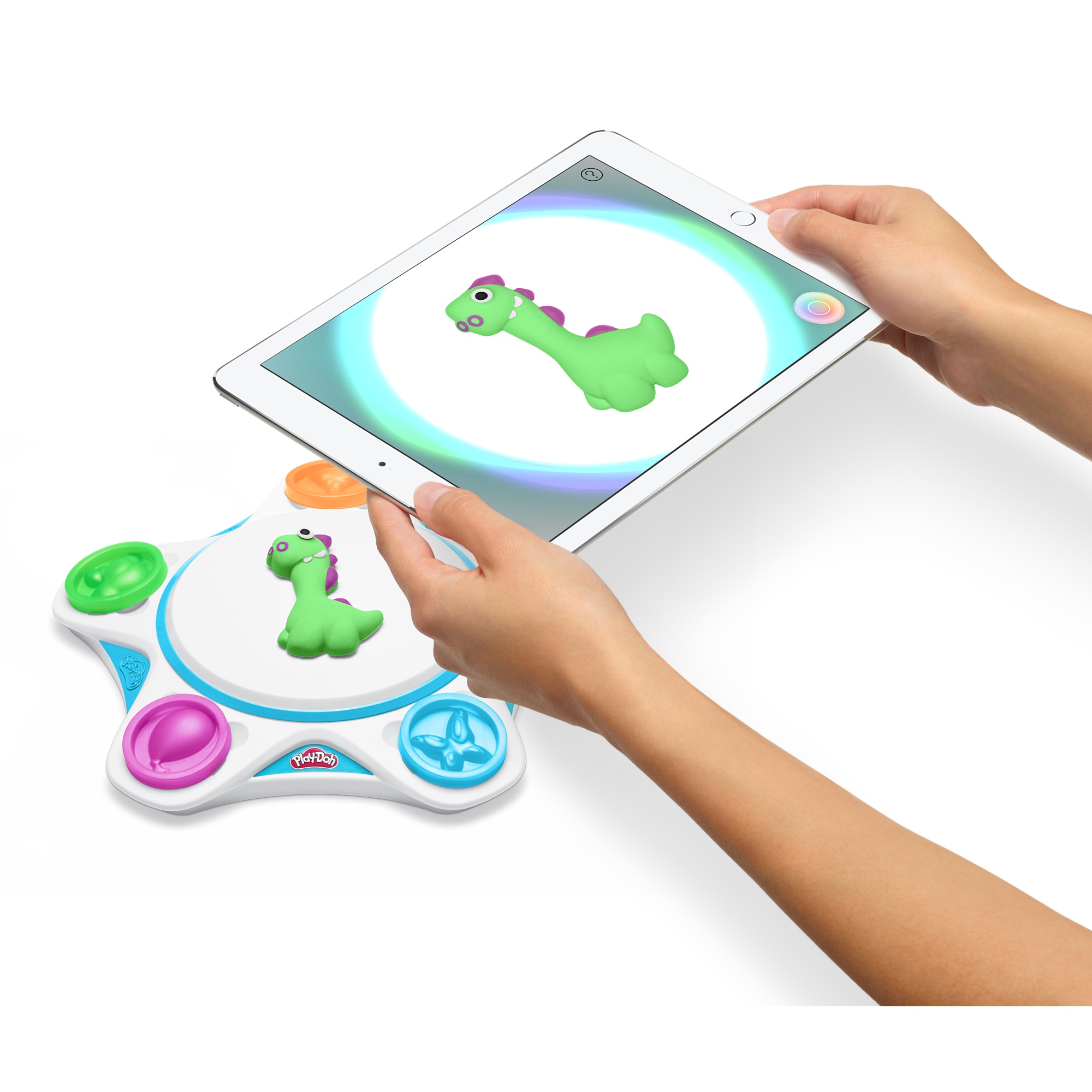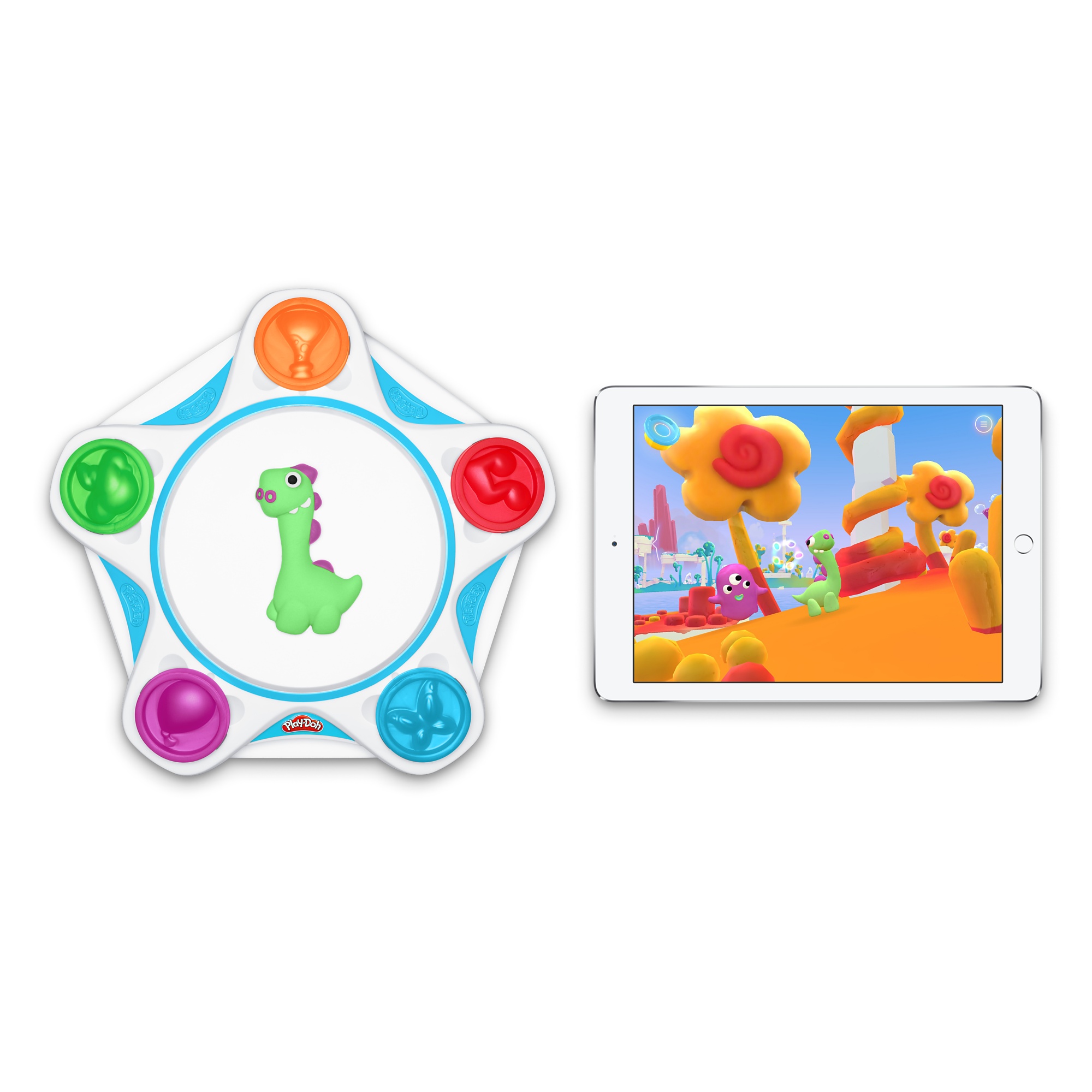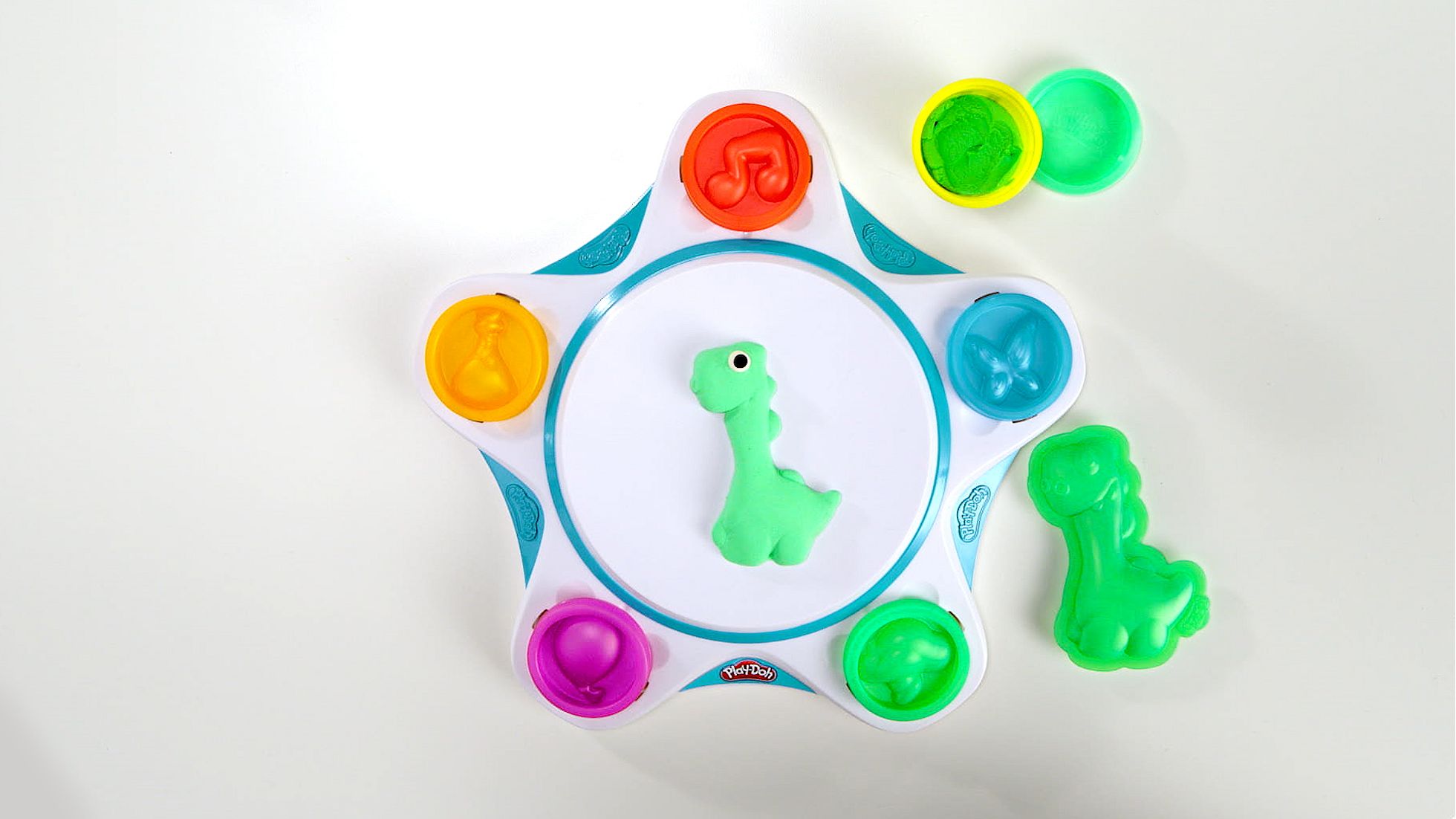 Play-Doh Touch – Shape to Life Studio
$39.95
I recently got to experience this interactive playset and was blown away. Digital meets physical with this full-on kids kit. Simply download the free app on your iPad, create characters and then scan them in to the Play-Doh digital world and watch them come to life. This opens up a child's world of imagination!