Beautyrest Black Hybrid Reveal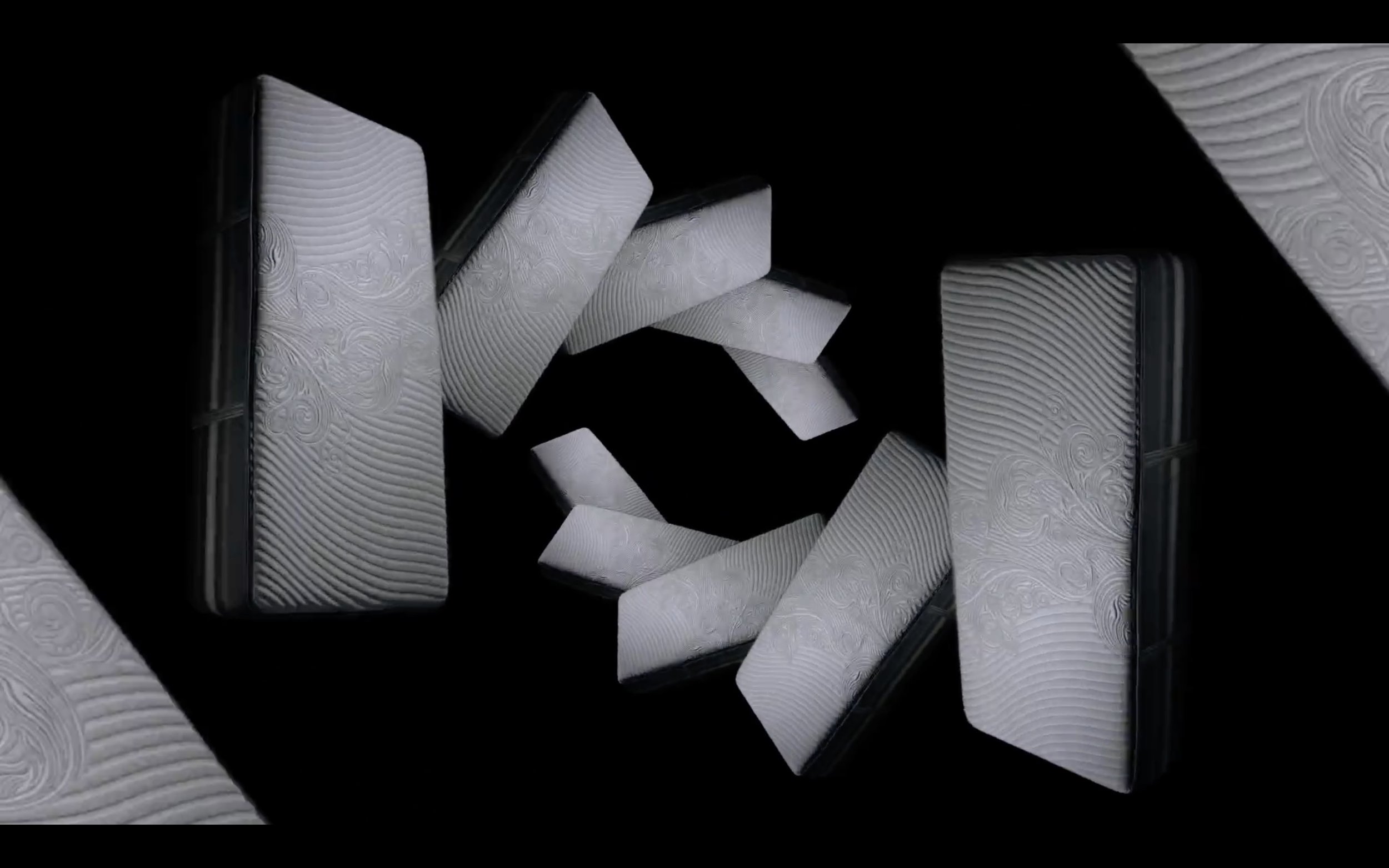 The "most important tech reveal of 2017" combines luxury with technology, all within the showroom of everyday life. Allow me to introduce the Beautyrest Black® Hybrid mattress. I can tell you that for me, the experience of laying on this mattress was nothing short of an escape to luxury. When you lie down, you feel the comfort of the memory foam layers and support of the advanced coil construction. It's a "wow" experience of what a bed should feel like at a luxury spa, but the best part is that it's available for your own personal bedroom.
For me, buying a mattress is a lot like buying a car. It's a big purchase that will be yours for quite a while. And nowadays, you really need to understand the internal workings, because – like a car – mattresses have evolved with much more advanced, technological innovation.
Let me fill you in on the finer details: The Beautyrest Black Hybrid mattress is sold exclusively at Mattress Firm. I am impressed by its well thought-out and detailed construction and the overall aesthetics of the mattress itself. The technology in this mattress was designed to address three specific sleep concerns – back support, temperature control and comfort/pressure relief – like no other mattress on the market.
Conforming Back Support: This technology is exclusive to the Beautyrest Black Hybrid and helps you wake up without that stiff feeling. The patented Advanced Pocketed Coil™ Technology provides exceptional local pressure relief, motion separation and individual back support. The Dynamic Response™ Memory Foam, designed in Italy, works in tandem with the Advanced Pocketed Coil technology. And you can feel both right away when you lie on the mattress—it's a spa-like sensation that the bed is completely supporting you and only you.
Temperature Control: While some types of memory foam may generate heat, the Beautyrest Black Hybrid integrates Micro Diamond™ Infused Air Cool™ Memory Foam to promote the most temperate sleep environment. The Micro Diamond is an exclusive foam that utilizes the conductive properties of diamond particles to move heat away from the body, while Air Cool Gel Memory Foam helps promote airflow. Together, these two materials work to keep the sleep experience cool and regulated. Don't worry, all this hi-tech stuff is happening behind the scenes (inside the mattress!) – no on/off switch and no Bluetooth – so you can just rest and relax!
Comfort and Pressure Relief: The Beautyrest Black Hybrid includes two types of foam on the upper portion of the mattress to promote comfort. The foam is a super plush foam that molds to the body for pressure relieving comfort. The ContourFit™ Gel Memory Foam is made up of gel beads that provide excellent pressure relief. In addition to these two foam layers, the mattress is also constructed with an Evenloft® Stretch-Knit Fabric Cover. This cover is secured only on the top edges, without any quilting or tufting, so it conforms to your shape and direct interaction with foam layers below. Together, this combination provides personalized comfort and reduced pressure –you'll experience less tossing and turning at night to find a comfortable spot.
When buying a new mattress, don't just take my word for it. Visit your local Mattress Firm to try the Beautyrest Black Hybrid for yourself. Their team of sleep experts are friendly, approachable and can answer any questions you might have. I'll warn you: after you experience the comfort of the unique technology in this mattress, you may want to stick around for a short nap!